~shared by J. Ranner
"Nothing great in the world has ever been accomplished without passion."
– Georg Wilhelm Friedrich Hegel
You see it almost every single day. Whether someone is sweeping the streets or painting a masterpiece, you can always tell when someone is truly putting their heart and soul into their work, whatever it may be.
This is clear as can be when it comes to Bob Kiesendahl and his family's efforts with The HOPE CURES Foundation. Woodloch is very proud to announce that after the 16th Annual BK Invitational to be held at Woodloch Springs on October 4th & 5th, the foundation will cross the $1,000,000 threshold.
"Sixteen years ago while I was recovering from my personal battle with cancer, I focused on how I could create hope for others faced with the harsh realities of cancer," says Bob. "I quickly realized that I was fortunate to have my family's business as a vehicle to drive our efforts along with an incredibly supportive family and strong circle of friends. The combination worked!"
What started off as a few dedicated friends and family members teaming up for a cause has grown exponentially over the past 16 years. "Crossing the $1 million milestone clearly displays the commitment & generosity of others who have supported the "BK". It also clearly proves, unfortunately, that we are all impacted by cancer in some way," says Bobby.
The Hope Cures foundation was started in 1998 as Bob was diagnosed with CML, a form of leukemia. "After my diagnosis and initial treatments at the Penn State Hershey Medical Center, my cancer moved into an accelerated phase. I was hospitalized and struggled through some tough days with my family and friends by my side. It was a very uncertain time, but we had hope, prayers & support of friends & family," says Bobby.
After a bone marrow transfusion and months of a slow but sure recovery, Bob began to focus on what he could to help others, and HOPE CURES was born. "I realized I was lucky. These thoughts- the words HOPE CURES- motivated me in my own personal battle. They empowered me and allowed me to focus on my future. I also realized that I had/have unique opportunities and resources through my family's business, Woodloch Resort, that could greatly enhance my fundraising efforts & results."
The foundation benefits many other organizations, including: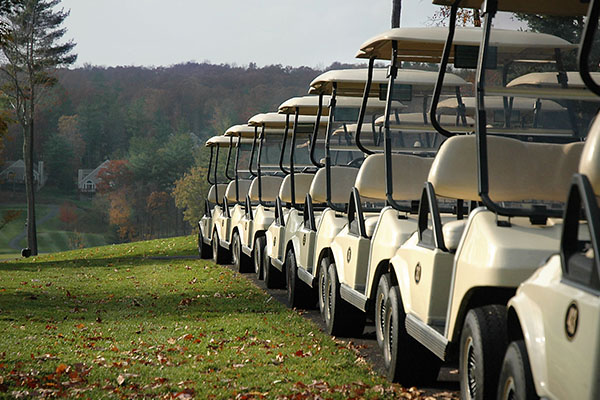 THE BK INVITATIONAL
The temperature is just right, the leaves are crisp and there's no better time for a little bit of golf. The BK Invitational takes place at Woodloch Springs Country Club in Hawley, PA. Family, friends and corporate sponsors join together for the event that includes, golf, Texas Hold em, live entertainment, awards, food & drink. A cocktail party, dinner & awards for all participants & sponsors completes the event Monday evening at the Inn at Woodloch. It is an inspiring weekend that brings us all together to create hope for others affected by cancer.
A NIGHT FOR THE CURE TRICKY TRAY
A Night for the Cure is a grassroots fundraising event that benefits Susan G. Komen for the Cure. Several employees at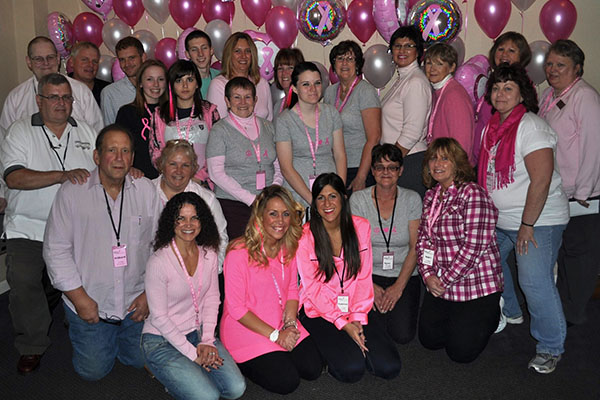 Woodloch Resort, with some guidance and support from Bob, Joan & Brad Kiesendahl created this event to make a difference in the battle against breast cancer.
The event is held annually in October (the 2015 event will take place October 18th). The event is structured as a Tricky Tray with countless gift items that are donated by local individuals and businesses. All are welcome to join or donate! Individuals purchase tickets that they place in envelopes by the gifts they desire. After all the tickets have been placed, the drum roll begins as the host of the night calls out the winners!
Throughout the evening hors d'oeuvres are served; wine tasting is available along with a full cash bar. It is a night filled with a tremendous spirit & enthusiasm as we join together to fight cancer.
HOPE CURES 5K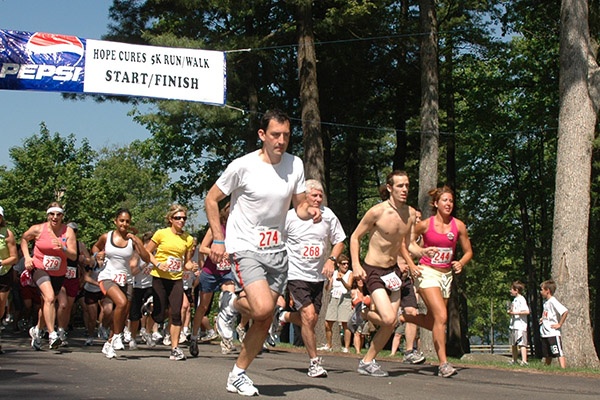 One of our most popular events is the Hope Cures 5K RUN/WALK! The 5K start/finish is located at The Inn at Woodloch. The course winds through Woodloch Resort's property and along a private lake. The local community is invited to join in the event! All ages and levels can participate with awards for each division and something special for all kids 10 & under! Many run in memory of, or in support of someone who is/was impacted by cancer. It is a fun/healthy event that has a deeper meaning for many who join us. The HC5K's proceeds benefit the LIVESTRONG Organization.
GETTING INVOLVED
While we're one step closer to finding a cure with every dollar that's raised, the fight is ongoing and always looking for help. "1.4 million people will be diagnosed with some form of cancer this year. We have a long road ahead of us, but progress is being made! We have been and will continue to create HOPE for others. I sincerely thank you for your continued support and generosity," says Bobby. Get involved and join the fight HERE– we'd be proud to have you aboard!
Even though this is a tremendous achievement, Bobby and HOPE CURES constantly focus sight on the future. "I will definitely pause for a moment to reflect on all that we have accomplished over the years & the reality of actually raising $1 million to fight cancer! We will then quickly refocus on the challenges that are still in front of us. There is optimism and progress being made, at the same time many are still suffering. The ultimate goal is to find the cure!"
BK Golf 2014 from EDGE, Woodloch, BK Hope Cures on Vimeo.