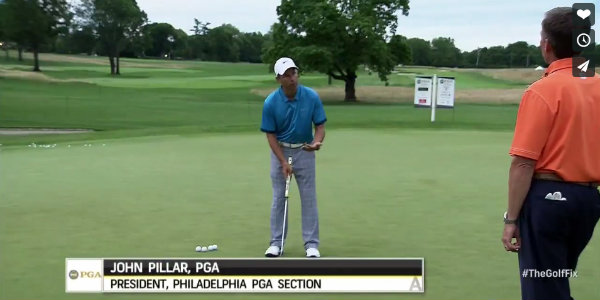 ~Shared by Chase Borden
I had the pleasure to sit down with the Director of Golf at Woodloch Springs, John Pillar, and discuss his experiences at the PGA Professional National Championship held last week at Philadelphia Cricket Club.
As the President of the Philadelphia Section for the PGA of America, John had the privilege to represent as the host section and compete in the event. John explained in an interview with Phil Blackmar what an honor it was to reperesent the section in the tournment. John also mentioned to me what an honor it was to represent his home course of Woodloch Springs.
John made the cut to the top 70 and finished 58th in the country and credits some of his success to gearing up his game at Woodloch Springs, which has very similar green conditions to Philiadelphia Cricket Club. "Many of the green complexes are of similar difficulty, which helped me when I needed to recover for pars."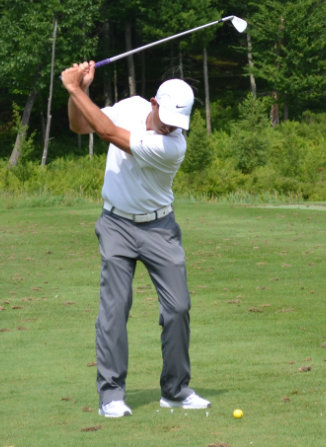 John had a difficult schedule approaching the event. He had to sneak in practice time between our Folds of Honor Golf Tournament and his eldest son's high school graduation. With all of this on his plate, he still made us very proud at Woodloch Resort by putting on an incredible performance. John said that he credits his success in the tournament to the practice he put in on Woodloch's difficult course, some one on one sessions with Woodloch's new Director of Instruction Jason Kuiper, and of course to his NIKEGOLF gear, which you will always see him sporting around the golf club.
If you are familiar with John Pillar, you know he is a huge family man, and it turns out his family played a large role in his successful round. While trying to get back into the mix on the second day on hole 7, John's family members were watching as he hit a shot to 1' and then realized his oldest son had driven 2.5 hours to watch and support his father in hopes he would climb the leaderboard, which he did. This was an emotional time during the round, and it spurred John on to a couple more birdies and into contention. " I didn't realize he was even there until he whistled to me, and it brought tears to my eyes at a critical time of the round."
Finally John had the opportunity to be on The Golf Channel for the segment The Golf Fix with Michael Breed. On this segment John Pillar gave insight as to how he hones in his short game consistency. This was a very appropriate time for such an interview because Woodloch has just announced the development of its very own Woodloch Golf Academy. The segment gives a sneak-peak at some of the things you can learn in upcoming events from the academy.
John also wanted to give a huge thank you for all the support from the local community and his golf members at Woodloch Springs.