Woodloch's Blog
Keep up-to-date with all things Woodloch on our blog featuring exclusive recipes, heartwarming stories, lifestyle content, contests and more.
---
Exhilarating Snow Tubing in the Poconos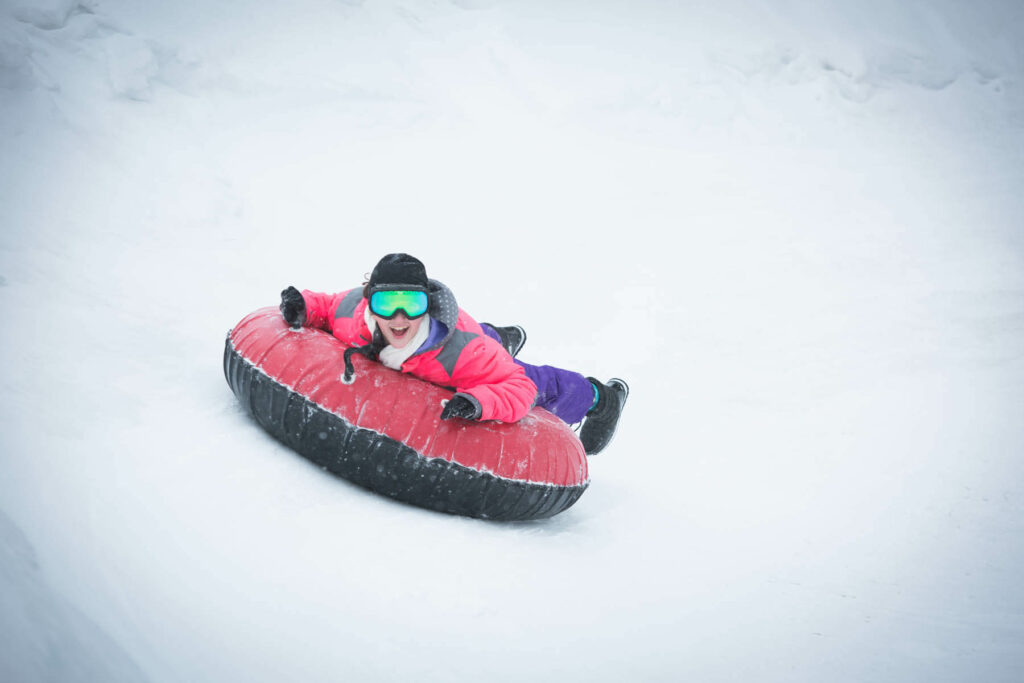 If you've gone sledding, then you already know how much fun sliding down a snowy hill can be. Snow tubing is basically the same thing, except you are riding down an inflatable tube instead. Snow tubing in the Poconos provides exhilarating fun for the whole family. All you have to do is sit tight, hold on, and let gravity do the rest!
We offer snow tubing in the Pocono Mountains right on the property at Woodloch. We even make our own snow so that you can enjoy this winter activity when nature-made snow is scarce. Sliding down the hill as you take in the fresh mountain air is truly something everyone will love. We have two options for snow tubing at Woodloch. You can either get a running start or sit down and let the release mechanism drop you at a less drastic angle. The latter is an excellent option for parents who want to go snow tubing with their kids. Join in on the fun at Woodloch!
If you want to experience even more snow tubing in the Poconos, then make the drive to Ski Big Bear. The snow tubing chute is approximately 500 feet of exhilarating fun! And you don't have to worry about hiking back up the hill; hop on the magic carpet lift to get back to the top. Tubing tickets are sold by session, which means you will have a set time for tubing. All participants must be at least 42" tall, even if participating with a parent or adult. We highly recommend buying your tickets ahead of time so you can guarantee your time on the hill.
The All-Inclusive Experience
When you stay at Woodloch, you will have access to all of our on-site amenities and activities. After a chilly day of snow tubing in the Poconos, warm up with a delicious meal in the dining room. Then the kids can enjoy indoor amenities like our swimming pool or participate in one of the 30 daily activities. Evenings feature kids' entertainment such as magicians or balloon artists that is a great way to conclude your day at Woodloch. Book your next family vacation at Woodloch, and we'll have fun waiting for you when you arrive.