Woodloch's Blog
Keep up-to-date with all things Woodloch on our blog featuring exclusive recipes, heartwarming stories, lifestyle content, contests and more.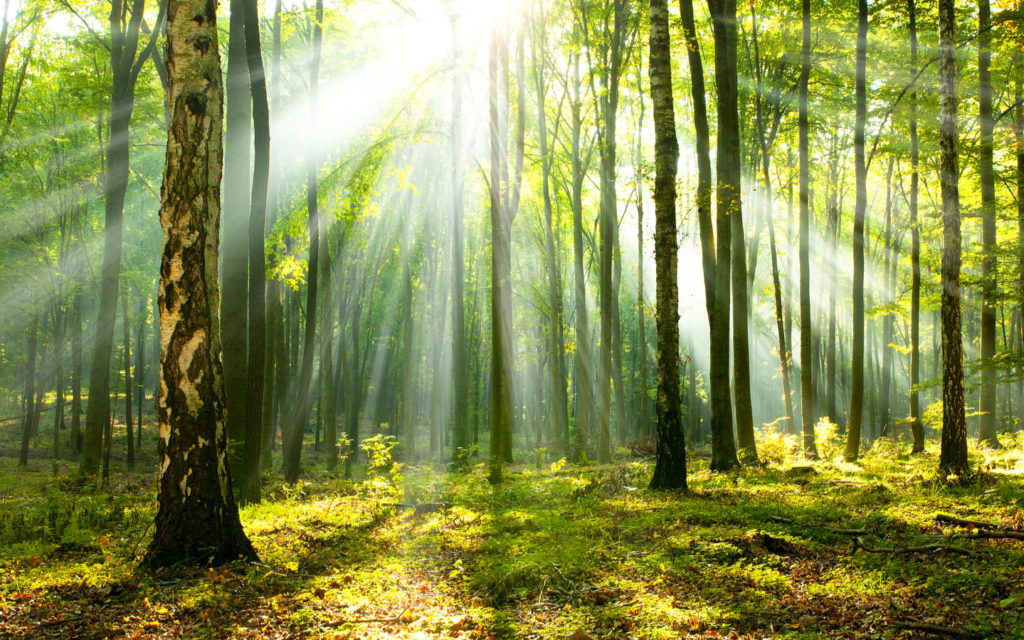 Forest Bathing, A Rising American Trend
Humans have spent thousands of years trying to discover or invent effective ways to heal the body and mind. It's nearly impossible to live your life without periodically needing a day, weekend, or week to unwind, relax, and rejuvenate. Many people visit spas while others often escape to a secluded cabin, but a rising trend started by the Japanese in the 1980s is becoming a popular way to heal in more ways than one: Shinrin-yoku, which loosely translates to "forest bathing."
Some call this new method of rejuvenation "nature therapy" – perhaps you've heard of it? And The Lodge at Woodloch, Woodloch Resort's destination spa, is one of the first Poconos spa resorts to adopt forest bathing as a recreational option!
What Is Forest Bathing?
Okay, so exactly what is forest bathing? No, you won't literally be bathing in wild shrubberies and forestry. Instead, you'll be fully immersing yourself in the deep woods surrounding Woodloch Resort, one of the top-rated Poconos resorts. It is believed that over time, forest bathing produces quantifiable positive effects on the body and mind. The immediate impact of forest bathing is that you'll feel de-stressed, psychologically cleansed, and physically recharged as you meander through the deep brush with a certified instructor.
Guided Tours
On the first Sunday of each month from 10 a.m. to 12 p.m., our certified instructor leads groups into our mountainside forestry. While wandering through the Pocono Mountains landscape, you'll learn about the philosophy behind this growing Far East tradition that's gradually sweeping through North America. You'll receive tips on how to feasibly practice forest bathing at home. It's essential to leave your cell phones in your room – this is rule number one. You'll spend time examining leafy growth, listening to the sounds of nature, and resting in the wilderness while reflecting in silence for much of the journey. For special moonlight events during the summertime, remember to visit this webpage for dates and times.
A Spa Day
Guests are encouraged to combine a two-hour forest bathing journey with a spa day at The Lodge at Woodloch. Those who embark on a forest bathing trip receive 50 percent off a pass to our luxurious, award-winning spa. Unwind further in a sauna, whirlpool, steam room, and our Aqua Garden's heated Hydromassage WaterWalls. Forest bathing sessions cost just $30 per person, which includes the spa discount and a custom, reusable water bottle!
To sign up for a life-changing forest bathing excursion deep into the heart of the Pocono Mountains, please give our spa concierge a call at 800-WOODLOCH, option #2.
Filed Under: Nature Tagged With: best family resorts, forest bathing, pocono mountains, Poconos spa resorts, resorts near nyc, spa getaways in Pennsylvania