Woodloch loves America, there's no doubt about that. I mean just look at this photo of John Kisendahl (Our President & CEO).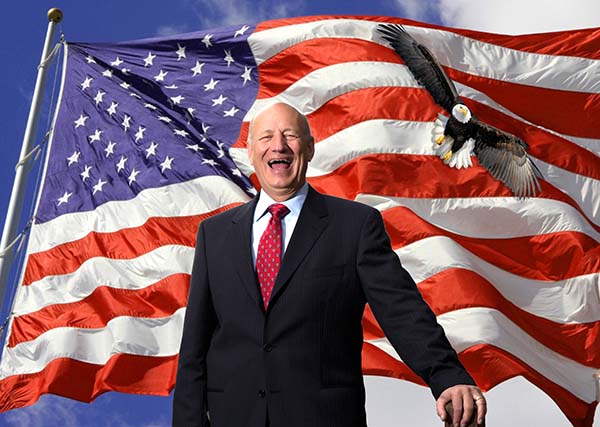 Woodloch was founded on the American dream. Back in 1958 the Kiesendahl family came to Northeastern PA to start up their family run business with one year round employee and now we have…well you know the story, and if you don't, check it out here…it's pretty cool. Woodloch owes a lot of credit to someone out there for providing us this opportunity. This someone would be all of our veterans.
Veterans have always held a special place here at Woodloch. These past few years we have been ensuring they feel more welcome here than anywhere else. John Pillar our Director of Golf began hosting the Fold of Honor Golf Classic…honoring local heroes who have died giving their lives for our Freedom. Over the past three years the tournament has raised over $30,000 to help educate the family members of those veterans. John puts it this way, "We never want to forget the veterans of our local community who gave it all for us, so we are committed to honoring their legacy."
Now that the Folds of Honor Golf Classic has come and gone this summer, we are getting a little antsy and want to continue to give back to our local veterans. They give back to us every day so why can't we do the same for them, right? That's why we are launching a new program at Woodloch Springs called Fairways for Freedom. It's a way for us to give thanks to you veterans. Through this program any veteran can come out and enjoy a free 20-minute tune up from any of our professional staff. What's a tune up you ask? One of our professional staff will bring you down to our range for a private one on one lesson to "tune-up" your golf skills…and hey if your golf skills need a little more than a tune up (I know mine does) you can always extend your time. Once you're all ready and hitting the ball straight…or close to it, we'll send you out on the course for discounted tee time rates.
Veterans are important to us at Woodloch and we just want to make sure you know that! So come out and hone in your skills…on us, for your dedication to our freedom.