Fall Foliage in the Poconos
It's the end of September . . . that means we're heading right into peak fall foliage season, which is the perfect time to get out and explore the Pocono Mountains. Book your stay at Woodloch this harvest season and enjoy the leaf peeping getaway you've always imagined!
Autumn here at Woodloch is inspirational! See the beauty of the landscape as the lush summer greens transform into warm undertones of vibrant reds, yellows, and oranges.
Did you know that Woodloch Resort is in the northern region of the Poconos? That means we get hit with peak foliage season first, before anyone else in the area! Prime time is the second week in October. Keep your eyes on the leaves as they change daily.
 With over 127 different species of trees throughout the Pocono Mountains, you'll soak up a large variety of colors. Some of the leaves that you'll be able to spot far and wide are the Red Maples; you can't miss their bright red coloring. Another red variety is the Sumac, which can turn from a gorgeous red to a dark mulberry this time of the year. Some Sugar Maple, Silver Maple, and Black Cherry trees transform into a stunning yellow while others remain a beautiful light green.
There are many different ways to experience the topography here at Woodloch.
Hit the road for a fun mid-day drive through the mountains

Lace up those boots for a hike and enjoy the canopy from below

Grab a paddle for a view from the lake

Head towards the sky for an amazing bird's-eye view
Go for a drive; we recommend it! Route 6, Casey Highway, Route 29, Bear Lake, and Bear Creek Road are all wonderful areas in our region to see the foliage.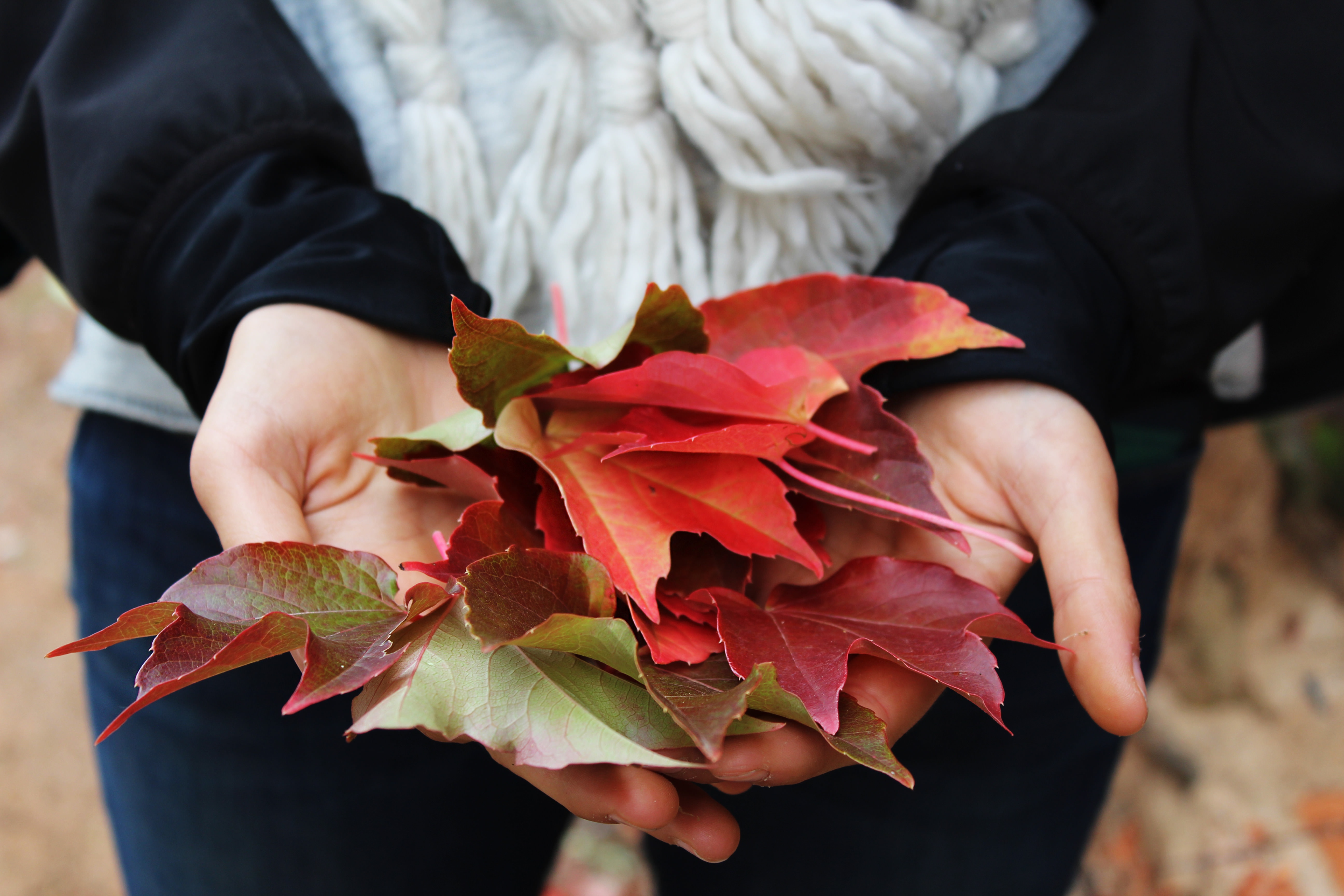 When you lace up your boots, you can hit the ground running. Head through trails and brush to experience the flora up close. Find your favorite leaf to bring home from your travels, or bring a guide book along on your trek and see how many trees you can spot changing color.
Before the weather turns chilly and the snow starts to fall, head out on the lake for one last kayak or canoe trip. You'll see the wonderful fall colors as they dance across the blue waves. The contrast of oranges and blues make for a perfect photo opportunity!
If the land doesn't intrigue you, hit the sky for an aerial view of the Pocono Mountains. Experience the thrill of the landscape from above as one colorful masterpiece.
Whether you choose the ground, the lake, or the sky as a means to view fall's glory in the Pocono Mountains, just make sure you don't miss out!
Find your picture-perfect fall moment this harvest season at Woodloch. We can't wait to help you create some of your favorite memories!