---
Fully Charged & Delicious
A Woodloch Weekend Celebrating Authors Meaghan Murphy and Dana Pollack
---
A Weekend of YAY
[ March 4 – 6, 2022 ]
Welcome to a fully charged weekend! The amount of energy that will be in one place at one time will be sure to leave you bursting with your own! Longtime Woodloch super fan, accomplished magazine editor (Woman's Day), author, and role model, Meaghan B Murphy wanted to celebrate the release of her new book Your Fully Charged Life . . . and she immediately thought that Woodloch would be the best place to do so!
Meaghan called up her friends, including Dana Pollack — accomplished fine pastry artist, entrepreneur, Woodloch super fan (yup) as well as a recently published author herself — to join her!
These fully charged moms are so excited to jump into the Woodloch fray! New books in hand, they can't wait to encourage and energize our guests all weekend!
Looking forward to having you join us as we celebrate alongside Meaghan and Dana!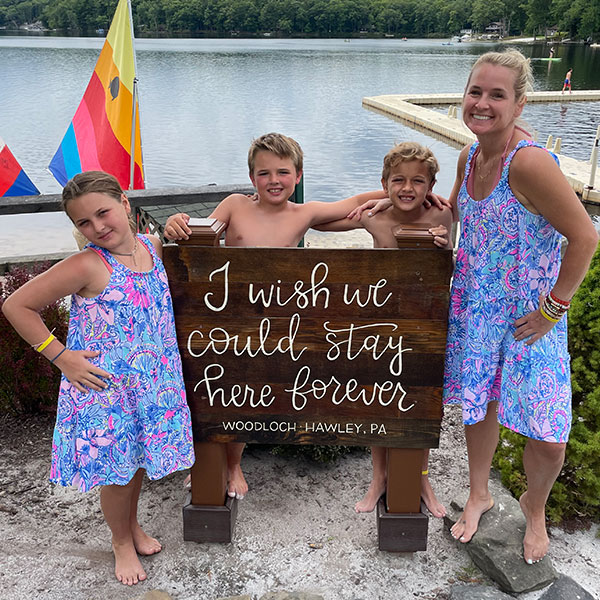 Meaghan Murphy
A Woodloch veteran and super fan, Meaghan and her family have enjoyed creating priceless family memories at Woodloch over the years. In the words of Meaghan, "Woodloch is a big, warm hug and the PERFECT place to start a new tradition." She is excited to celebrate the launch of her new book, "Your Fully Charged Life," at a place that has such special meaning to her.
Your Fully Charged Life
Ever wish you were one of those upbeat, positive people who embrace every day with a can-do mindset that motivates others and simply makes life more fun? Longtime magazine editor Meaghan B. Murphy is one of those high-energy people–and she's here to share her secrets for finding more yay every day.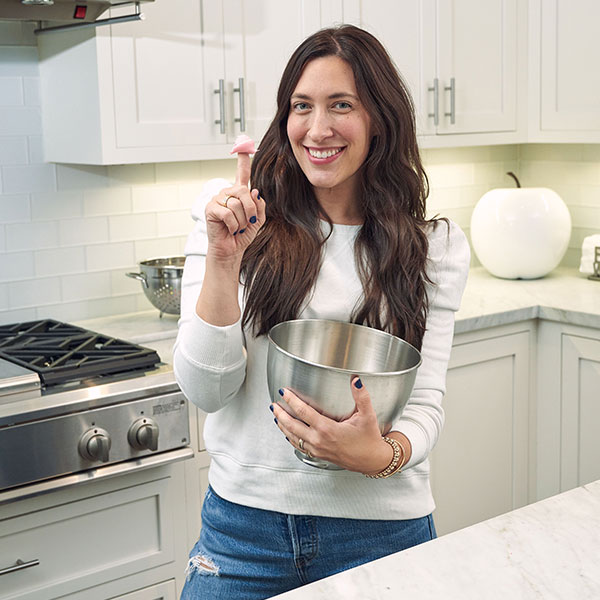 Dana Pollack
Remember that time we had Dana at Woodloch to help us bake a Woodloch Crumb Cake? Well, we're welcoming Dana back to talk about her new book with 100 decadent recipes for unique desserts.
Dana's Recipes for Unique Desserts
As a trained pastry chef, Dana never fails to take classic, crave-able desserts to a whole new level― including her Mookies ™ (a macaron baked inside a cookie) that people line up to try. Now, you can make them―and 99 other incredible desserts from Dana's collection―in the comfort of your own kitchen.
THE AGENDA
Friday, March 4th
Arrive early and play all day!
Settle in and kick off your Woodloch experience
Enjoy activities and amenities into the night
---
Saturday, March 5th
Family Olympics
10:15 – 11:30am

Set your team and compete against our team of authors!
Mimosas and Muffins with Meaghan and Dana!
11:45am Meet-and-greet with the authors.

Get your book signed and hear from these powerful, inspirational women!
Complimentary mimosas and mary's, sweet treats and more
Nailed It Cake Wars
1:45 – 3:30pm

Be judged (and helped) by award-winning chef Dana Pollack
Evening Horse Racing
3:45 – 5:00pm

Number 5 is Alive – especially when Meaghan and Dana are your jockeys!
Dinner Time
6:15 – 7:30pm

Dinner is served in the main dining room
Band and Theme Show
7:45pm

The evening kicks off with our house band
Followed by our riveting musical review, Woodloch Celebrates the Islands!
---
Sunday, March 6th
Check out is at 11am, but you're welcome to play as long as you'd like!
Enjoy our last day at Woodloch to the fullest
Leave feeling fully charged and ready to take on the real world
We'll see you back soon
---
*Please note, this schedule is subject to change and some of it may be weather dependent.
Or call 800.Woodloch Opt #1, Opt #1 for help booking.