Get AWAY to the Pocono Mountains
Sometimes life can get a little rough during the week.
Meaning, it's time to step back and get away to Woodloch Resort.
Our resort offers a fun midweek program to explore all that you want and more!
The AWAY program, which stands for "Art, Wine, Adventure, and You," brings together fantastic courses for you to enjoy at a nominal fee. We highly recommend this. I mean, art, food, wine, and adventure? What could be better? Maybe our comfy beds, but you'll be able to crawl into bed at the end of the day!
We want to ensure that your all-inclusive Poconos vacation is a memorable one.  
Learn and Grow
Perennials, annuals, oh my! Get in touch with your natural side.
The AWAY program hosts classes on gardening. It's okay to get a little dirty, we don't mind!
You'll be able to take intimate gardening classes held at Blackmoore Farms at The Lodge at Woodloch. Guided by horticulturists, you'll get up close and personal with the earth. Plus, learn about all the different types of plants and flowers in the farm-to-table garden.
If learning about gardening isn't quite up your alley, check out our other amazing AWAY courses that will take you on fantastic nature excursions.
With a guide, you'll head deep into the forest surrounding our resort for an unforgettable experience. Along the way, you'll learn all about the Northern Pocono Mountains.
Hiking isn't the only nature excursion we offer; biking, kayaking, and even snowshoeing in the wintertime are also available.
Get your Adrenaline Pumping

Are you looking for a different kind of adventure, one that might get your adrenaline pumping?
Look no further than our Eagle Eye Zipline tour.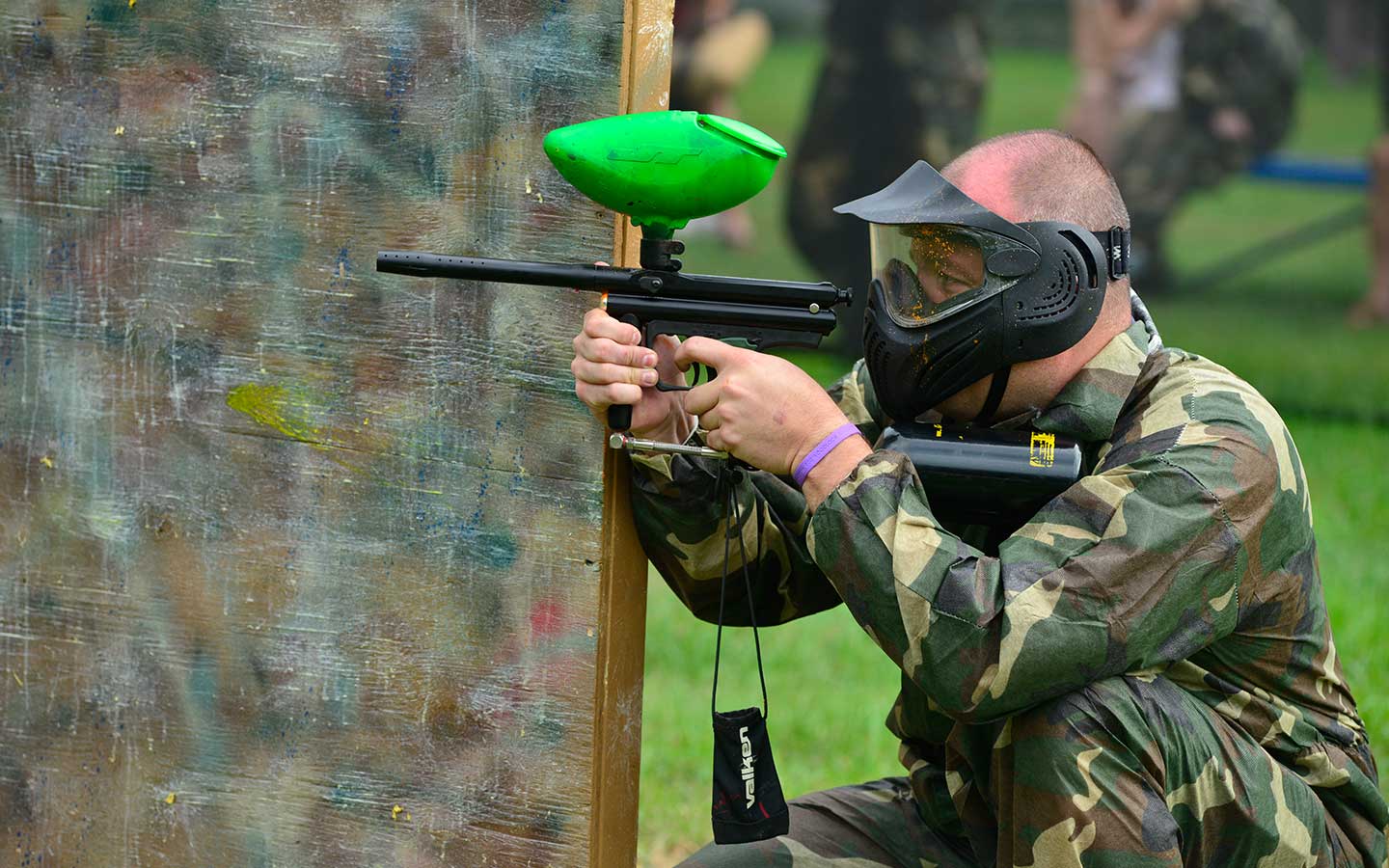 We offer a zipline that is perfect for those wanting a little more adventure.
There is no turning back once your feet leave the platform, you'll race down 660 feet of line! The real rush co
mes when you step on to the Tarzan Free Fall platform, 40 feet up… Don't worry, it's safe.
After you zipline your way through the treetops then grab your buddies and head over to the paintball course.

As you gear up for an intense game of paintball (or even Archery Tag!) make sure you already know who your allies are, because once those masks go on, there's no telling who your true friends are!  At Woodloch, you're here to make memories that last a lifetime.
Paint like Monet
If you're looking for something a little more relaxing…
Take a look at our programs which feature art, cooking, and wine tasting.
These relaxing alternatives, opposite our high-energy activities, are a nice way to wind down an afternoon.
Cooking Demonstrations are a great way to learn all about your favorite meals, or something you've never tried before. Plus, you'll see how to prepare meals by Woodloch's best chefs and at the end you'll enjoy the fruits of their labor, with some insider information.
Along with cooking classes, we also offer wine tasting courses for those 21+. Working with Woodloch's resident sommelier, you'll learn all that there is to know about wine appreciation, like pairing your favorite wine with the best types of food.
It's all a foodie's dream come true!
After you've tickled your tastebuds, it's time to get your Michelangelo on. Head over to art class!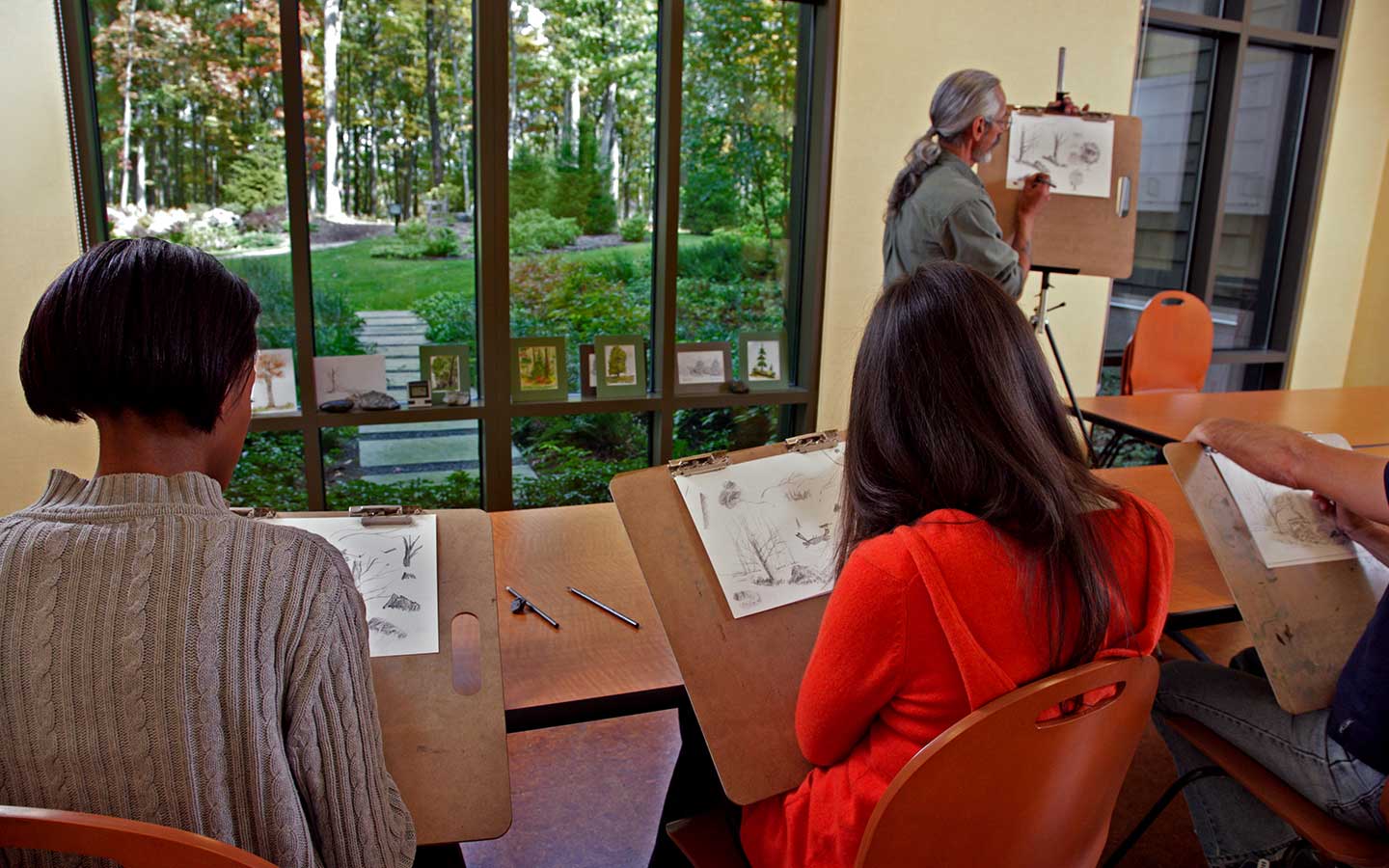 The Sistine Chapel wasn't painted in a day, Our highly skilled art instructors will make even the most novice of painter feel like a professional, you'll be amazed at what you can accomplish.  Seriously.
Whether you want to paint like Monet or be surreal like Dali, we have everything you need to get in touch with your creative side.    
The AWAY program puts an emphasis on adventures and passions and when you step into Woodloch, you'll be able to explore all that your heart desires.
Experience the freedom of our midweek programming held in our all-inclusive Poconos resort. Relax and have a stress-free trip of a lifetime, when you enjoy our AWAY program, Art, Wine, Adventure + You!
"I would rather die of passion than of boredom" – Vincent Van Gogh
We'll leave you with that amazing quote because Woodloch is anything but boring. Experience it for yourself.