Are you Lucky in Love? – Signature Cocktail Drinks!
We know you have already put so much thought and creativity into your wedding – so don't let the bar and nightlife become an afterthought. When it comes to making a "newlywed" statement it's all about the signature cocktail. With clever titles and seasonal tastes, these cocktail recipes should be the personal touch you and your groom have been looking for!
Our new signature drink: Lucky in Love
(Created and served by yours truly: James the Bartender)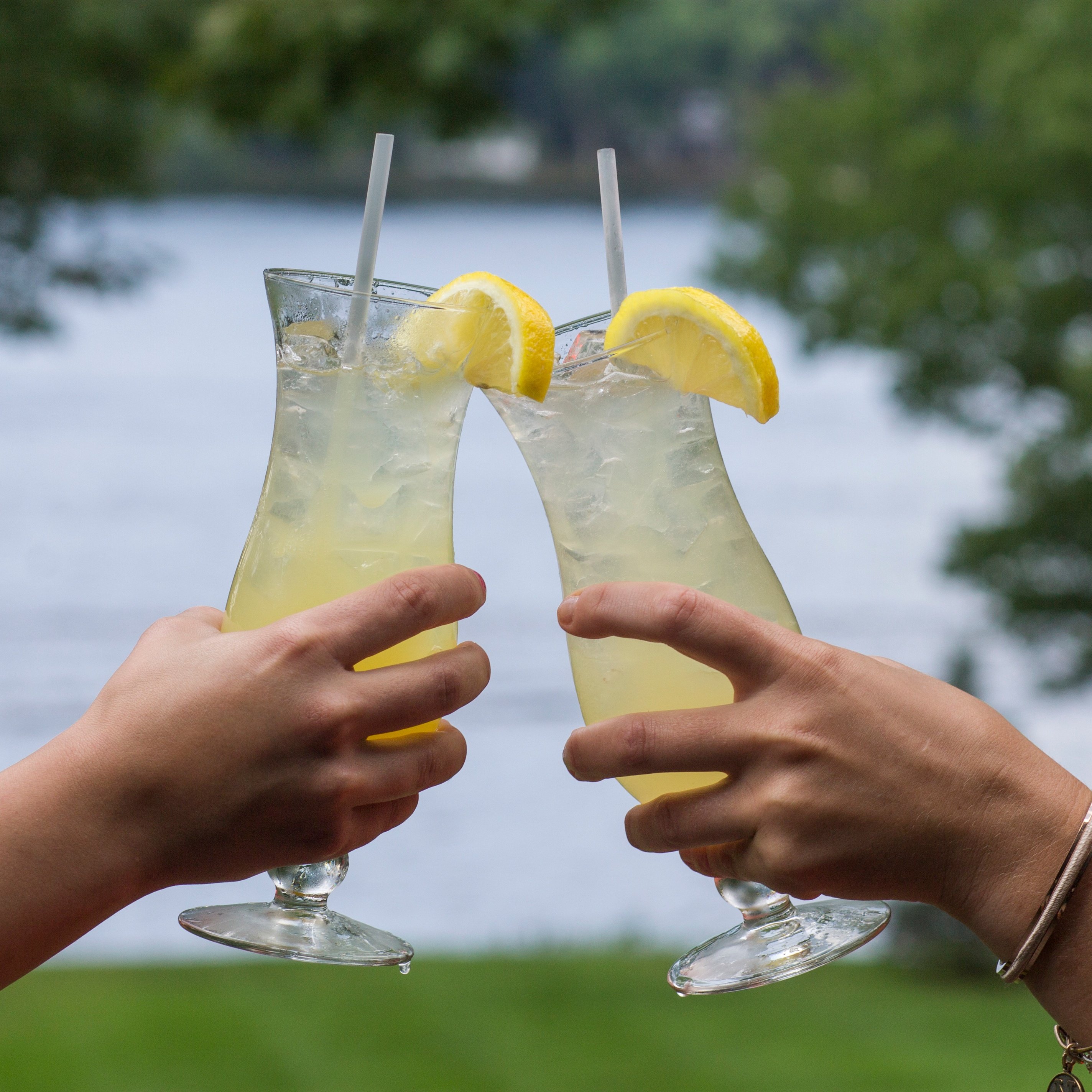 James and our wedding coordinators knew it was time to spice things up a bit (in other words…add more alcohol). Creating a Woodloch original cocktail was something desired at Woodloch weddings! After beverage bloods flowing, curious taste buds and clever name titling they created a loving liquor master piece!
Lucky in Love is a beautiful cocktail, sparkling with pastel yellows and a lemon garnish that can complement any wedding style! If you spill it on your wedding dress, no worries, there is hardly a stain. This drink is not only mixed with vodka and pineapple juice but with love! Have a taste and you will be more than lucky to have tried it!
Recipe:
Ounce & a half of pomegranate vodka
Ounce & a half of pineapple juice
Top it off with Prosecco
Directions:
1. Add pomegranate vodka, pineapple juice and ice in shaker (shake well).
2. Pour into glass over ice.
3. Top it off with Prosecco for final the touch.
4. Then cheers! To your lucky lover!
Additional tasty recipes!
Mint to be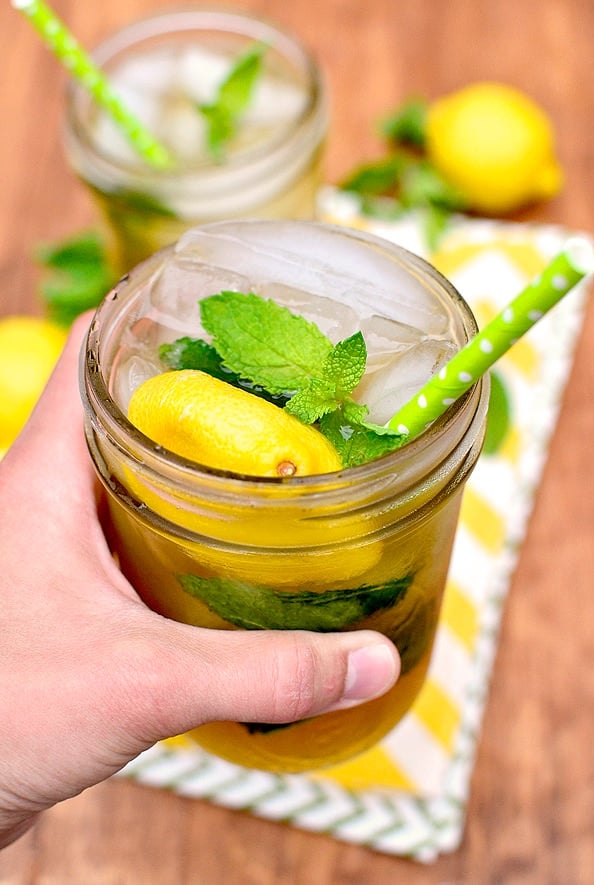 Recipe:
Mint Sweet tea
Lemonade
A splash of vodka
Mint leaves and Lemon wedges
Directions:
1. Fill glass with ice almost to the top.
2. Add Lemonade and Mint Sweet Tea (half and half of each).
3. Pour splash of vodka on top.
4. Stir, taste, and add more lemonade if desired. Garnish with the lemon wedge/mint leaves.
5. Yummmm it was Mint to be!
Kandy Kane Kiss
Recipe:
2 oz. Vodka
2 oz. Peppermint Schnapps
2 oz. Whipped Cream Vodka
Ice
One Peppermint stick or Candy Cane
Directions:
1. Crush half of your peppermint stick.
2. Dip the Top Rim of your Martini glass into peppermint schnapps, then roll in crushed candy cane to decorate.
3. Add all ingredients except Candy Cane to a shaker. Shake well and strain into decorated Martini glass.
4. Add remaining candy cane as a stirrer.
5. Now taste and give your lover a peppermint kiss!
Mistletoe Mojito
Recipe:
1 sprig fresh rosemary
1 tsp sugar
1/2 lime (if the lime isn't juicy use a whole one)
3 oz (2 shots) warm water
3 oz (2 shots) rum or vodka
8-16 oz plain seltzer
Ice cubes
Pomegranate seeds (optional)
Directions
1. In a cocktail shaker muddle a rosemary spring with sugar for about 20-30 seconds, or until it becomes fragrant.
2. Add in warm water to rosemary/sugar mixture and stir with muddler.
3. Squeeze in lime juice and then muddle the limes with the rosemary/sugar for about 10 seconds.
4. Add 2-3 ice cubes and then pour in rum/vodka. Shake it like Santa's sack (about 15 seconds).
5. Fill glass half full with ice and pour the mojito. Top drinks with seltzer and garnish with rosemary & pomegranate to give it that Christmas mistletoe look!
My Little Pumpkin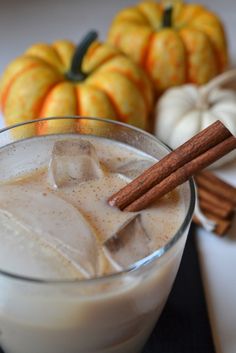 Recipe:
Pumpkin-flavored vodka (Crop Organic Spiced Pumpkin)
Kahlua
Pumpkin pie spice
Ice
Heavy cream
Directions: 
1. Add 4 ounces of pumpkin-flavored vodka in tumbler along with 2 ounces of Kahlua.
2. Sprinkle in pumpkin pie spice. Shake to combine.
3.  Add a handful of ice to a lowball glass and pour in the drink mixture, filling the glass halfway.
4. Finish the cocktail by filling the rest of the glass with heavy cream.
5. Now just stir and serve with autumn tenderness!