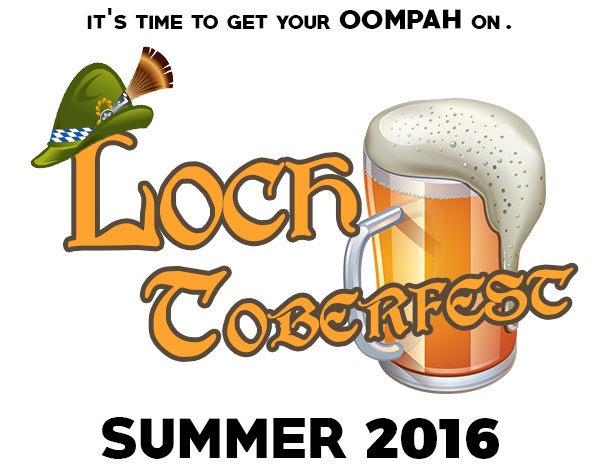 ~shared by J. Ranner
We are ready to get our OOMPAH on… are you?
The summer solstice is just around the corner, and we know we're not alone when we say that we are EXCITED for summer! In just a few short days, we're going to be rolling out all sorts of new events and activities for our guests!
We are particularly delighted to share our featured Monday night entertainment (starting July 11th). While Woodloch features a beautiful large indoor venue for most of our shows and entertainers, it's just too nice outside to not sneak out for some fun while the weather is warm! We are pleased to announce that 2016's featured outdoor entertainment will be Loch-Toberfest, our homage to the German Oktoberfest celebration!
A brief history lesson for you: Oktoberfest originated in Munich, Germany in 1810 as a celebration of Prince Ludwig and Princess Therese's wedding. The royal couple decided to share their special day with the ENTIRE city of Munich and invited everyone to a day full of delicious food and drink, fun and games, and a grand horse racing event (to showcase their prominent agricultural strenghts) to close everything up. With all of that considered, it seems to be a perfect fit for a Woodloch Summer Celebration!
Germans loved the festival so much that they made it a tradition- 6 million visitors from around the world migrate there every fall, but guests can get a taste of the fun HERE this summer!

SPECIAL HIGHLIGHTS INCLUDE:
Delicious German Food – enjoy a sample of Bavarian cuisine during our Monday Cookouts and even more snacks throughout the festival!
Live Music from THE OOMPAH BOYS – there's nothing quite like the joyous sounds of German musical acts! They will be entertaining all with festive German staples, as well as your favorite pop and rock songs with a Munich twist!
Trunk Show Crafts – handmade items will be available for purchase from local vendors- if you something doesn't catch your eye, you can always make your own!
Outdoor Pub Games – enjoy bar room style games for all ages like Table Shuffleboard, Mug Tossing and MORE
For the "Little Dumplings" – we've got a Petting Zoo, Alpine Slides and zee one & only Dr. Professor Balloonicus on call!
And Last but NOT LEAST – it simply wouldn't be Oktoberfest without delicious mugs of BEER! We are pleased to inform you that our friends at The Irving Cliff Brewery (just down the road from us!) will be on the scene to not only share their infinite wisdom about custom craft brew beers but will also have several of their locally produced brews on hand… only available at Woodloch!
We are very excited to share this event with you this summer. Of course, it's just one of many of the delightful activities you can expect on your next trip to the Pocono Mountains… so stay tuned for even MORE details!
Until then… auf wiedersehen!