~shared by J. Ranner
We are ready to get our OOMPAH on… are you?
The leaves just started to turn. That means glorious things like football, Halloween and pumpkin spice EVERYTHING are not far off on the horizon!
This Autumn, we are particularly excited to share a very special weekend with our guests! As a nod to the glory days of Woodloch past and as a celebration of Bavarian culture, Woodloch will be hosting our very first "NOVEMBERFEST WEEKEND" from November 20th – 22nd. Grab your leiderhosen and pretzels, because we're gearing up for quite the fun!
But first, abrief history lesson for you: Oktoberfest originated in Munich, Germany in 1810 as a celebration of Prince Ludwig and Princess Therese's wedding. The royal couple decided to share their special day with the ENTIRE city of Munich and invited everyone to a day full of delicious food and drink, fun and games, and a grand horse racing event (to showcase their prominent agricultural strenghts) to close everything up. With all of that considered, it seems to be a perfect fit for Woodloch and all of our guests.
Germans loved the festival so much that they made it a tradition- 6 million visitors from around the world migrate there every fall, but we're bringing all of the fun to the Pocono Mountains for you (think of all you'll save on airfare!)
So, what's "NOVEMBERFEST" all about?
Delicious German Food – enjoy Bavarian cuisine during a featured German Buffet in our dining room
Live Music from THE OOMPAH BOYS – there's nothing quite like the joyous sounds of German musical acts! They will be entertaining all with festive German staples, as well as your favorite pop and rock songs with a Munich twist!
Pub Games – our LEGEN- wait for it… DARY bar games for ADULTS ONLY!
Das Bakery Blitz – load up on strudel, pretzels and Lebkuchen… The Bakery Wars are headed to Bavaria!
For the "Little Dumplings" – we've got carnival games and zee one & only Dr. Professor Balloonicus on call!
And Last but NOT LEAST – it simply wouldn't be Novemberfest without delicious mugs of BEER! We are pleased to inform you that our friends at The Irving Cliff Brewery (just down the road from us!) will be on the scene to not only share their infinite wisdom about custom craft brew beers but will also have several of their locally produced brews on hand… only available at Woodloch!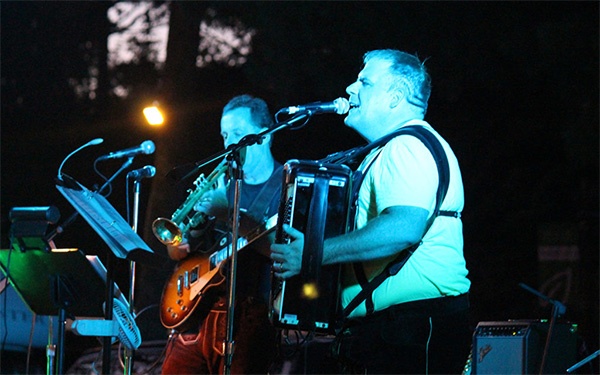 After debuting a "sampler" of our weekend during our Monday Night festival this summer, Woodloch is ready to go full throttle this autumn. We look forward to sharing this incredible weekend with you!
Until then… auf wiedersehen!