*Femina Photo & Design                                                                                                                                                                                                                      Shared by Abby Carmody
Over the river and through the Pocono woodlands lies a remarkable landscape otherwise known as the sensationally secluded, and breathtakingly beautiful Woodloch resort. A natural canopy of trees encloses a serene chapel perfectly suited for a lovely couple on their wedding day. This place is off the beaten path in Hawley, Pennsylvania. There is a certain rustic romance unique only to Woodloch; no other experience is truly like it. The scenery of Lake Teedyuskung makes a stunning backdrop for exchanging vows. The wooded meadow along the lake transforms the outdoor setting into a sacred place fully furnished with an altar, aisle, seating arrangement, and virtually unlimited space for the ceremony, all of which can be personally customized!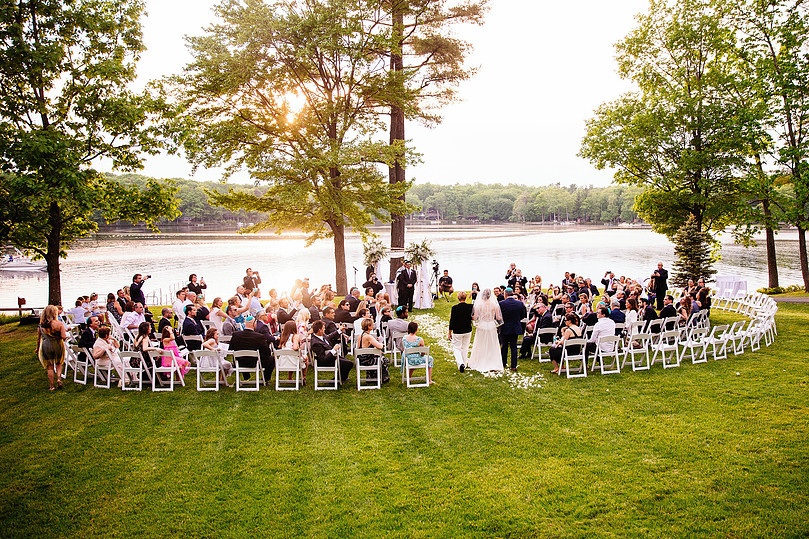 At Woodloch they go above and beyond! Their tagline speaks volumes; it's not a venue, an experience. Any inspirations, ideas, dreams – they become a reality at Woodloch. The outdoor weddings are striking as is, but Woodloch takes it to a whole new level, where personal customization is limitless. From vintage to modern, rustic to elegant, colorful to simple, the pleasant and compliant Woodloch staff make anything possible on your special day.
After you meet the wedding coordinators, you'll know this is the place for you! Their dedication and eager attitudes are something you need when planning a wedding. The best part is that they will always be there every step, hairdo, dress, of the way!
If you think you'll be a bridezilla when planning your wedding, have no fear! The convenience of having a wedding at Woodloch is that it is a "one stop shop" place! They offer countless possibilities because they are an inclusive resort that stretches over 1,000 acres. There is a variety of options for a ceremony, reception, rehearsal dinner, after party, and even a morning-after breakfast.
Their ceremony locations include the Country Club at Woodloch Springs overlooking the rolling hills of the golf course, and/or the Lakeside at Woodloch Pines Resort with its majestic view of the sparkling lake. The Lakeview Dining Room, the Mountain Laurel Dining Room, and the Vista Terrace Dining Room are all amazing reception locations; the Lakeview Dining Room is more than accommodating for wedding guests.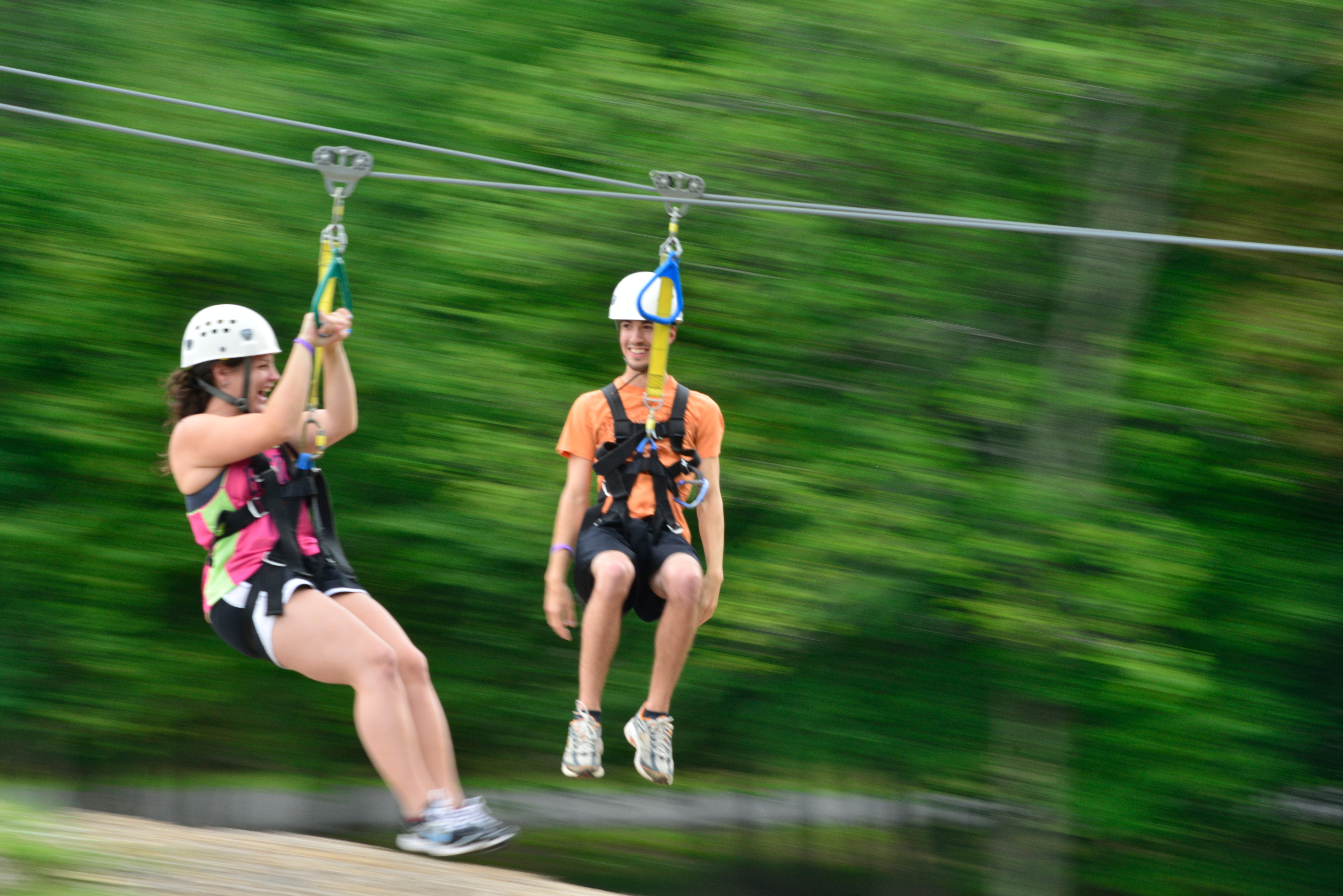 There is an abundance of activities, entertainment, and amenities, including but not limited to golf, zip lining, bumper cars, trap shooting, late night shows, water skiing, and so much more! Consider this to be your first honeymoon, since Woodloch's backyard is essentially a dream destination!
All in all, why a Woodloch Wedding? It's simple. You want your wedding to be YOUR wedding – YOUR perfect day. Woodloch is in the business of making that happen. Being tucked deep within the woods, secluded from the hustle and bustle makes for an incredible getaway and unforgettable memories with your new spouse, family, and friends that you couldn't imagine having anywhere else.