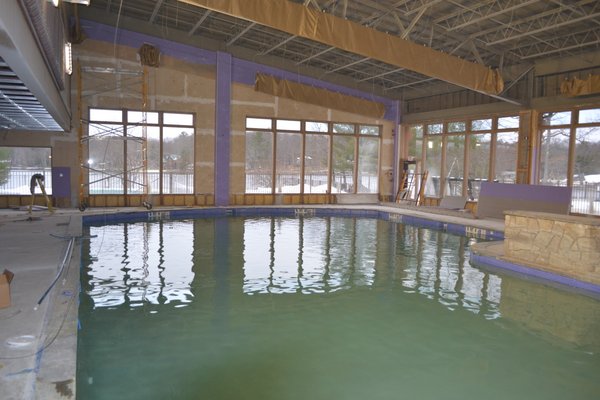 ~shared by J. Ranner
I have to say that there's a proud tradition in my house every holiday season: at some point, we partake in the "Rocky" marathon.
We all have our favorites (I, for one, am partial to IV) but I have to say perhaps my favorite quote came from "Rocky Balboa"- the sixth and final film. As Rocky is talking to his son, he says,
"You, me, or nobody is gonna hit as hard as life. But it ain't about how hard you hit. It's about how hard you can get hit and keep moving forward. How much you can take and keep moving forward. That's how winning is done!"
The Italian Stallion was 100% correct on this.
Back in August, our resort was hit with torrential downpours and flooding that washed away our indoor pool complex and 28 accommodations. There was millions of dollars in damage and quite honestly, things looked bleak. Where do you even begin to pick up the pieces?
But we responded. And in a big way.
For the past few months, construction crews, maintenance workers, carpenters, glaziers, plumbers, and everything in between have been working round the clock to not only repair the damage but to improve the facilities. All of the damaged guest rooms were completely remodeled and opened in time for the Thanksgiving holiday. And our pool is oh-so-close to being re-opened as well… with some pretty awesome upgrades to boot (more on that in the coming weeks!)
In the meantime, we wanted to share a few photos with you… we can hardly wait for the first cannonball!