"Cheers to a new year and another chance for us to get it right."
-Oprah Winfrey
Just a quick update for everyone with a few photos!
Despite a few setbacks with weather and state inspections, our pool is just about ready for re-opening.
"I'm very proud of our progress," says John Kiesendahl, owner. "Despite the catastrophic damage that had occurred, our team rallied and worked tirelessly to bring us back to this point." Historical records show that it has been over 100 years since the last time Lake Teedyuskung saw a "cloudburst" like the one we saw in August– we saw about 9 inches of rain fall in a little over an hour.
Instead of simply choosing to do a "band-aid quick fix," Woodloch has elected to use the opportunity to give the facility the facelift it deserves. "You truly do reap what you sow," says Kiesendahl. "This is going to be done right, and Woodloch is going to be better for it on the other side."
A few features guests can look forward to:
Brand new "family" changing rooms
Completely remodeled men's & women's locker rooms
Redesigned indoor pool bar
The end is in sight, gang. We're almost there- just remember to wait 30 minutes after eating before taking that first cannonball!
Very tempting to just JUMP RIGHT IN!
New Locker Rooms!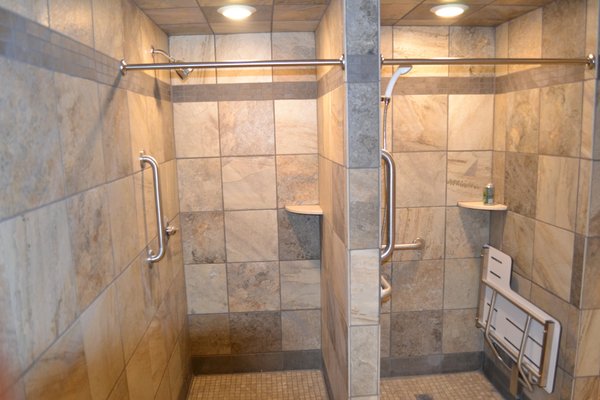 New Shower Stalls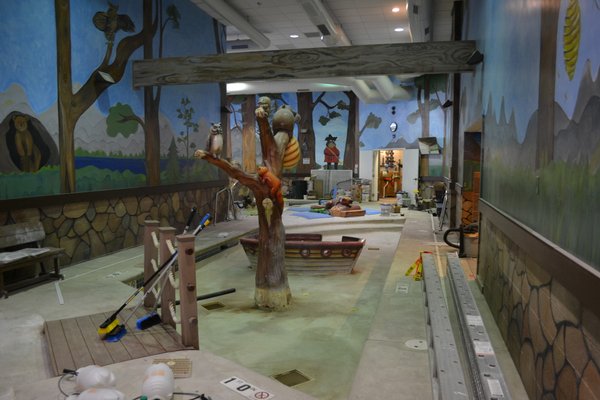 Kiddie Pool – just add water!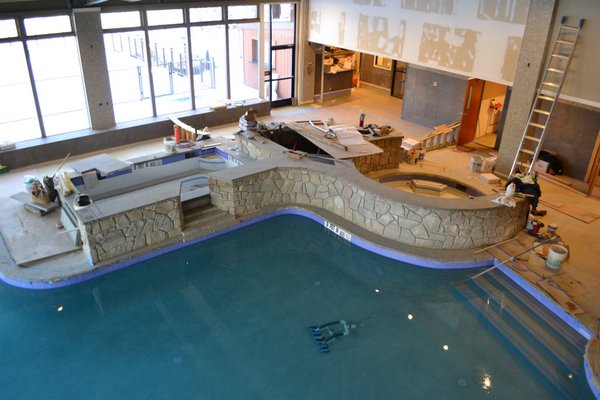 Bird's eye view of it all!