Golf Performance Academy – Learn to Golf at Woodloch
While we are able to enjoy playing golf, we must remember that these are unusual times and we have to do what is best for the health of our families and communities. We believe golf is an outlet to alleviate some of the stresses and fears in the world today.
---
Welcome to the new Woodloch Golf Performance Academy
We will offer resort guests, members, and the public an opportunity to explore and understand the athletic relationship between their golf bodies and their swing just like the pros while maximizing their swing's efficiency, mental performance, equipment setup and golf fitness. Let your swing instructor and biomechanics coach assess your game, develop a custom practice program for you and unlock your potential as a player. Regardless of your goals or skill level, your team of coaches wants to help you understand and enjoy the game of golf to the fullest.
---
---
Meet your Woodloch Golf Performance Academy Team
Meet the Pros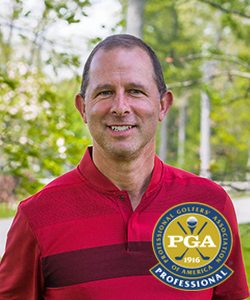 John Pillar
PGA Director of Golf at the Country Club at Woodloch SpringsJohn Pillar, is the PGA Director of Golf at The Country Club at Woodloch Springs since it's opening in 1992. John manages the entire golf operation for the 450-acre residential community. John has made his number one responsibility to ensure the tradition of excellence at Woodoch and 100% Guest satisfaction.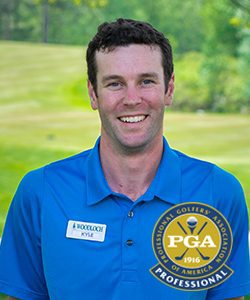 Kyle Tasselmyer
Head Golf Professional at The Country Club at Woodloch SpringsBorn and raised in locally in the town of Honesdale. Upon graduating High School, Kyle made the effort to pursue golf as his career. Kyle graduated in August of 2013 from the Professional Golf Management program at Penn State University.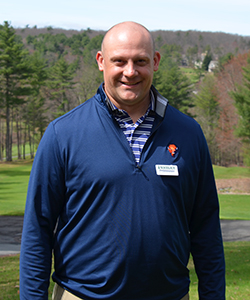 Chris Smith
Assistant Golf Professional at The Country Club at Woodloch SpringsA Warm Welcome! Chris Smith has joined the Woodloch Golf Staff as our Assistant Golf Professional. Chris recently worked at nearby Skytop resort in the Poconos. Chris also has worked as several golf clubs in New Jersey and is a graduate of Bloomsburg University.
Tim Corcoran
Tim Corcoran is a Physical Therapist Assistant who is Titleist Performance Institute Certified. He has worked at Woodloch for 9+ years and he is now able to offer another skill set to the newly established Woodloch Golf Performance Academy.
Golf Academy: 570.685.8102