Woodloch's Blog
Keep up-to-date with all things Woodloch on our blog featuring exclusive recipes, heartwarming stories, lifestyle content, contests and more.
---
Water Skiing Returns to Woodloch!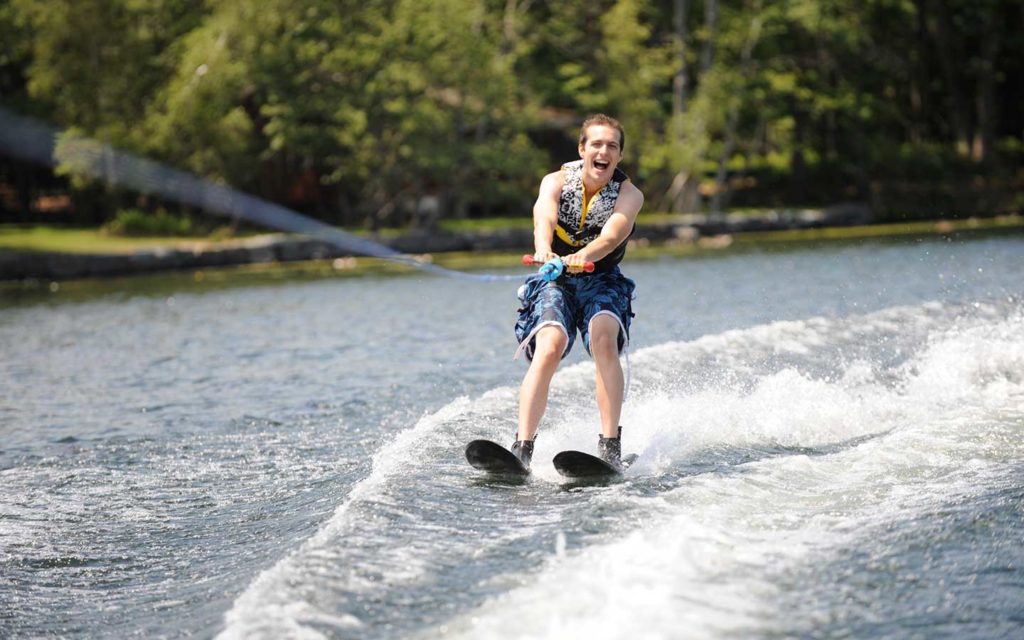 The sport (and some may argue, "art") of water skiing is, and always has been, near and dear to the hearts of many Woodloch guests and staff alive for many years.
Since 1960, water skiing has been not only a summer tradition for many but has also served as a right of passage for youngsters and Woodloch "newbies" alike. After going on a COVID-19 mandated break, we are delighted to announce skiing is officially back for the summer of 2022!
Every Memorial Day weekend, the waters of Lake Teedyuskung hum with the sound of speedboats, racing to pick up seasoned and rookie skiiers alike from the renowned "Teahouse Dock." From there, staff members prep everyone with lifejackets and offer some final tidbits of advice.
Succeed in making it up, and you'll be rewarded with two full speed laps around the 3 mile perimeter of the lake.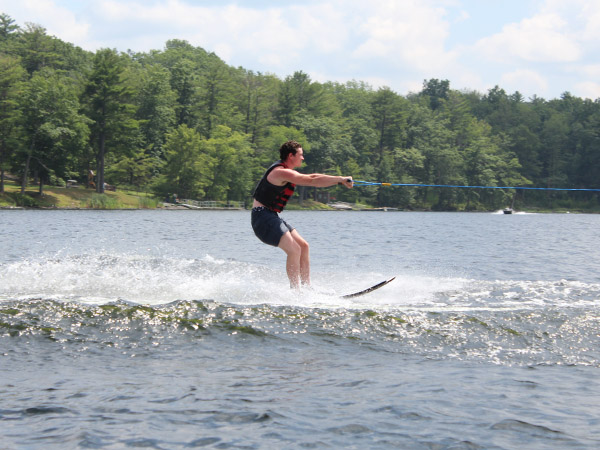 A PROUD SUMMER TRADITION
Shredding the lake has been a very proud tradition in the Woodloch family since the early days! So much, in fact, that the Kiesendahl Family even once performed a stunt show across the lake along with staff members. With Uncle Harry driving and his children John, Steve and Nancy in tow, guests were dazzled and delighted to see all sorts of tricks performed right before their very eyes.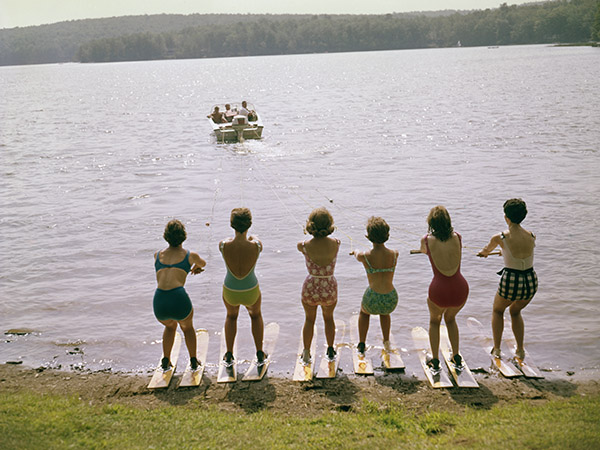 Woodloch celebrates and recognizes skiers every year with their "ski club" cards. At weekly award ceremonies, guests who successfully took their laps receive ski cards, reaching different milestones along the way. Trophies are even given to those who have reached 10 consecutive years, with some folks with even 50+ years of experience!
HELPFUL HINTS!
Need a little bit of guidance to refine your skiing skills? We've got some advice!
Make sure both your skis and vest are fitted snugly
Sit in the water with skis UP, knees BENT and butt DOWN
Keep your knees BENT and arms STRAIGHT
Let the boat pull you- do NOT pull the rope!
Gradually lift your behind out of the water until you are steady
Keep knees slightly bent, but "go with the flow"
Enjoy!
Waterskiing at Woodloch is for ages 13 & up and is offered Memorial Day through Columbus Day.