Children's Programming at Woodloch
Welcome to the Woodloch Kid's Page, a place for our younger guests!
Kids under the age of 10 will find everything they need and more in our kids club! Since Woodloch Resort is a family-run, family-first destination, parents are encouraged to participate alongside their children in these organized activities. Our program is divided into two separate age groups: Scouts are aged 7-10 while Cubs are 6 and under.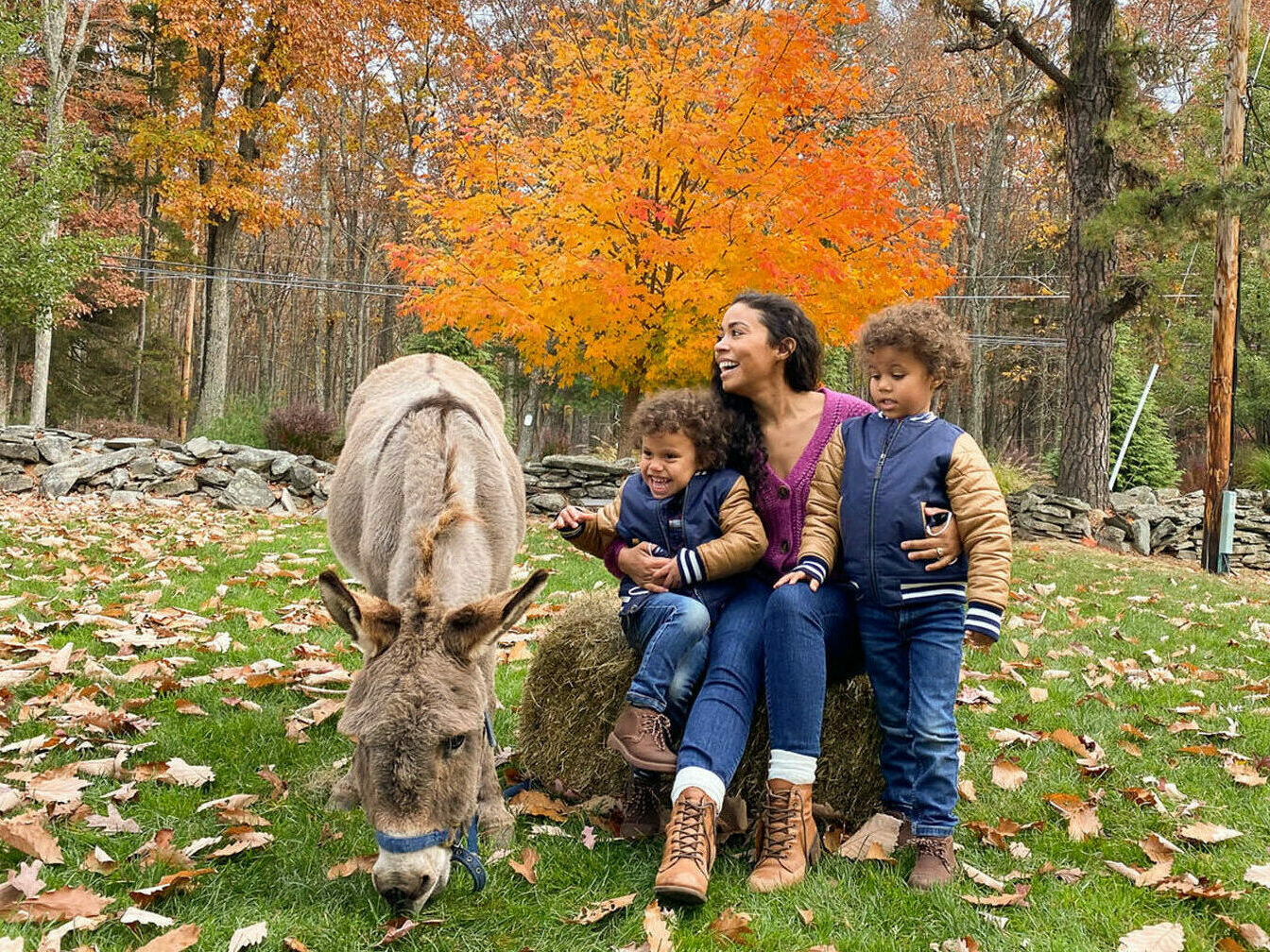 AMENITIES
Woodloch Forest
Bumper Cars
Junior Go Carts
Splash Pools
Bumper Boats
Playgrounds
Hayrides
Snow Tubing
Petting Zoo & Pony Rides
Kid's Club Room
Arts & Crafts Room
ACTIVE ACTIVITIES
Boomer's Games – Come play some great indoor games including a critter hunt, ring toss, bean bag tic-tac-toe, and so much more!
Boomer's Soccer – Score a goal and GO FOR THE GOLD!
Free Play – Our Kid's Club Room is filled with exciting new games and activities for Cubs and Scouts! Come play on our magnetic wall and memory board; use our race car track or animal puppets, read our collection of story books, and much much more! Each day Open Play will feature a special game,activity, or project so be sure to stop in daily throughout your stay!!!
2 Base Kickball – The classic game, with a twist…Make it to first base and score a point for your team, race for home to make it three! But get caught in the middle and you're "out-a-here!"
2 Base Wiffleball – Everyone's favorite pastime, but easier to score runs…Hit the back wall and it's an automatic homerun!
Homerun Derby – Take a swing at our star pitcher's "fastball"! The further you hit it the more points you score!
Basketball – Hot Spots, Knockout, and Horse Basketball, in the gymnasium or on our outdoor courts ages 7 & up can play them all!
Beanbag Toss – Come try your hand at our traditional Toss Across, Ultimate Bean Bag, Bean Bag Bingo or Boomer's Bucket Bean Bag contests! Your team may just hit the bulls-eye with a gold medal!
Bowling – Strike it rich with points at our Family Bowling, Bounce Bowling, Zombie Bowling and our brand new Boomer Bowling contests.
Fun in the Sand – Sand sculptures and castles with moats, meet us at the beach to soak up the fun.
Children's Parties– Every holiday and every season gives us a reason. A reason to P-A-R-T-Y!!! Whether it's winter, spring, summer, or fall chances are we have a Children's Party or two planned during your stay. Children can participate in anything from our popular EASTER EGG HUNTS or HALLOWEEN COSTUME PARTIES, to some of our great themed SUMMER or WINTER PARTIES. Parties include games, prizes, and of course a yummy snack.
SIT DOWN ACTIVITIES
Fun with Clay – Our Model Magic clay is so fun and easy to play with. We provide the clay, cookie cutters, rolling pins, and more… all you need is your imagination! Plus, you get to take your very own creation home with you!
Boomer's Bingo – Finish your own Bingo card with numbers, shapes, animals and more! Fruit loops and prizes make it even more exciting.
Story Time – Come snuggle up and listen to some of Boomer's favorite stories while enjoying a yummy snack.
Painting Classes– We provide the smocks, paper, and paint, you bring the ideas!
Memory Contest – Can you make the most matches and achieve victory on our GIANT memory board.
Jewelry Making – Ages 10 and under can make a necklace or bracelet with all of our beautiful beads.
FAQ
WHAT IS THE KIDS PROGRAM?

The Kids Program refers to all the activities we offer for children ages 10 and under. It is divided into two age groups: The Cubs are ages 6 & under and the Scouts are ages 7-10.We offer different activities geared toward each age group along with activities perfect for all ages. Be sure to check the daily activity schedule for times and locations of all of our organized activities.
WHAT CHILDREN'S ACTIVITIES CAN WE EXPECT TO SEE DURING OUR STAY?

A: Along with our activities that we offer daily, different seasons and holidays offer different activities. A few of the highlights for each season are listed below, and if you have any specific questions about activities during your stay feel free to contact our reservations department.

Spring: Easter egg hunts and Easter themed Cub Games

Summer: Cub Parties, Children's Olympics, Mad Science for Scouts, and Waterslide Contests

Fall: Halloween Costume Parties, Trick or Treating, and Halloween Cub Parties

Winter: Snow tubing, Winter Olympics, and Gingerbread Wars
CAN I DROP OFF MY CHILDREN IF WE WISH TO DO A DIFFERENT ACTIVITY?

Woodloch is unique in the way that we encourage families to reconnect with each other. With that we do recommend that a parent or guardian participate with their children in each activity.
ARE THERE CERTAIN AGE, HEIGHT, OR WEIGHT REQUIREMENTS FOR ANY OF YOUR AMENITIES?

A: For your safety there are certain requirements at a few of our different amenities. Below is a list of them:

Bumper Cars: One driver per car, must be at least 40 inches tall

Junior Go-Carts: Single Rider Cars, must be between 48" and 58" Children under 48" may ride as a passenger on our family go-carts

Climbing Wall: Climbers must weigh at least 75 lbs.

Shooting Barn: Any age can shoot the paintball guns at our targets with adult supervision. You must be age 10 or older to shoot the .22 rifles.

Woodloch Forest: For children ages 3-12. Toddler play area is for any child age 5 or younger. Socks must be worn in both areas.

Bumper Boats: Must be 48" or taller to ride alone. Anyone less than 48" may ride with an adult.

Snow Tube Run: Any child 40" or under can ride with an adult. Anyone over 40" must ride their own tube.
IS THE KIDS CLUB ROOM THE SAME AS THE ARTS & CRAFTS ROOM?

No. The Kids Club Room is located across from the Night Club under the Woodloch Forest and Gymnasium. That is where the majority of our Kids Club activities are held, and the hours will be posted daily on our daily activity sheet. The Arts & Crafts Room is open daily from 8am—10 pm and is for guest use at their leisure. We do not run any organized activities in the Arts & Crafts Room. For more detailed information on all of our activity rooms check out the "PLAY" of our website.
HOW CAN MY KIDS WIN A MEDAL?

There are multiple events throughout each day that are listed on the daily activity sheet as a "contest". Every one of those contests are a chance for your family to win medals if you win the event. In individual contests such as a Wiffleball Homerun Derby we divide everyone into separate age groups to keep it fair. In addition, we offer a few Kids Club Contests just for the 6 and under age group to compete in to give them an even greater chance of winning a medal.