The Chirping Moms
Save 10% on stays valid at Woodloch Pines and Woodloch Springs with promo code*
CHIRPING
INTRODUCING…
Courtney Byrne is the mother of five children. She is the co-founder of the popular blog, The Chirping Moms, which shares adventures in motherhood along with great activities for kids, crafts, recipes, and ideas for family travel. Courtney loves family travel and you can view their travel adventures by following @TravelWeWill on Instagram. In addition to writing The Chirping Moms, Courtney has been a featured writer on the Four Seasons family travel site, Scary Mommy, Huffington Post, What To Expect and in Parents Magazine.
Over the past 6 years, Woodloch has become on of their favorite places to travel and a spot the kids also ask to return to.
ABOUT WOODLOCH…
Woodloch; a story about bringing family together…
Woodloch has the distinct honor of being voted the #1 family resort by USA Today's 10Best Readers' Choice Awards as well as being rated in the top 1% of properties worldwide on TripAdvisor. Conveniently located within a few hours' drive from New York and Philadelphia, a scenic trip to Woodloch can be achieved on less than one tank of gas. Woodloch vacations are built on the concept of "togethering," or bringing loved ones together, spending time with one another, and creating memories to last a lifetime. Through a unique array of home-grown, team-building type activities for families, a nostalgic, back-to-basics environment, pristine natural surroundings and a truly unique brand of hospitality, guests leave Woodloch with a renewed sense of connection with their own families.
Inclusive Family Vacations at America's Best Resort Features: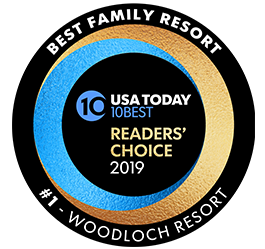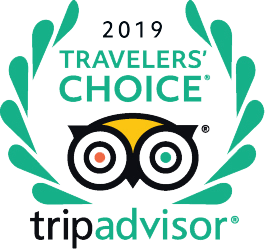 *Valid on Woodloch Pines full-priced American Plan packages with two adult occupancy minimum. Discount at Woodloch Pines is valid midweeks only. Woodloch Springs discount valid on non-traditional packages only, both midweeks and weekends. Discounts not available July, August, and during holiday periods. Not valid at The Lodge at Woodloch. It is not valid toward current or previous stays, subject to availability, and cannot be combined with any other offers or discounts. Other restrictions may apply.