Woodloch's Blog
Keep up-to-date with all things Woodloch on our blog featuring exclusive recipes, heartwarming stories, lifestyle content, contests and more.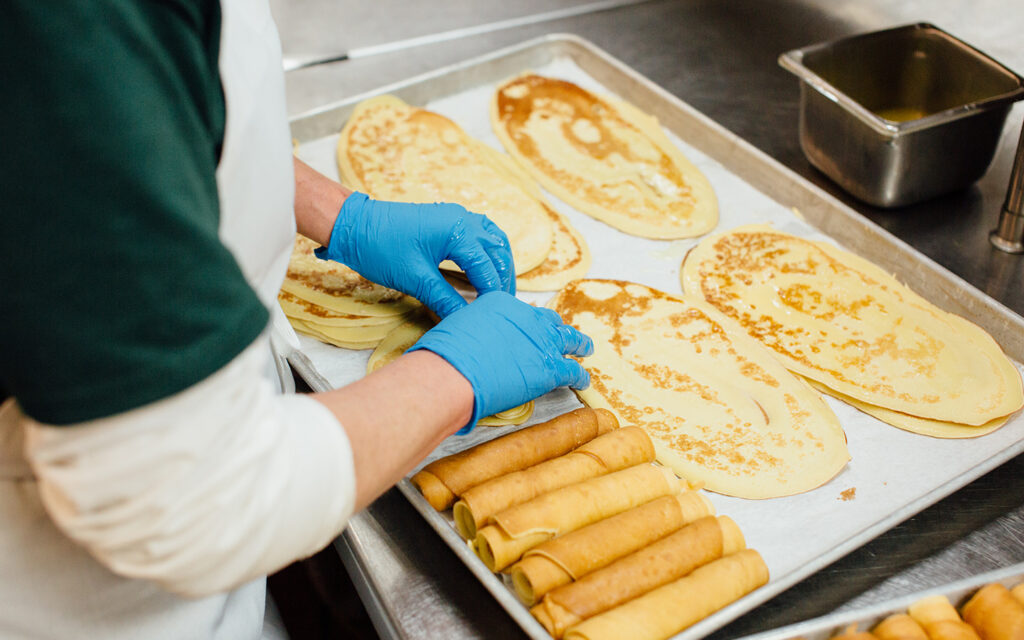 Lending a Helping Hand: Waiting for the Workforce to Return
Shared by Nancy K. Bloch, ShopTalk20/20 Consultant and Co-founder
I just returned from working in the prep kitchen at Woodloch Pines for a few hours, which I haven't done since I was 16 years old. After getting through the Covid-19 pandemic our family business now has an incredible demand from our guests to come back and enjoy being by Lake Teedyuskung and to take part in all of our activities and enjoy our personalized hospitality. But, now we cannot get enough help!!
Being part of a hospitality family during the pandemic has been particularly challenging and has been a true test of character. We have nine family members working in the business, and trying to decipher all of the protocols and mandates this year was a constant battle. Trying to keep staff safe and manage the safety of our guests through all of the uncertainty was very stressful.
I truly worried about the health of my family members beyond getting the dreaded disease… It was more about their blood pressure and possible heart attacks!
However, our overall strategy was to carefully follow all of the CDC recommendations and the state of Pennsylvania mandates to assure everyone's safety. And the heart warming, silver lining was that our guests WANTED to venture out and come back to Woodloch. When they arrived, they felt safe. Because of our careful adherence to these mandates, they actually enjoyed all of the innovations that we instituted during COVID, for example outdoor eating locations throughout the property bringing everyone even closer to nature; outdoor entertainment with live music and stages throughout the property and wonderful new outdoor lighting in the trees; firepits in many new locations with golf carts driving around serving drinks and offering s'mores. We truly transformed our operation and offered the gift of "fun" during a very difficult and sad time for our country.
So, we are making our way back, and it will take quite a while to make up the financial losses. It seems it will take even longer since we don't have enough staff to allow us to book all of our rooms. The demand is definitely there, but we have to "hold back" until more people want to come back to work. So, I will continue to volunteer wherever I can be helpful, and more people can come to enjoy our beautiful spot in the mountains by the lake and take in our warm hospitality.
Things ARE definitely getting better but it has truly been a very long 15 months for the hospitality industry.
Filed Under: employment