Woodloch's Blog
Keep up-to-date with all things Woodloch on our blog featuring exclusive recipes, heartwarming stories, lifestyle content, contests and more.
A Blizzard of Super Recipes from the Woodloch Cookbook: Gameday Edition
Well… that was quite a weekend, wasn't it? After an eerily quiet start to the season, winter seemed to arrive all at once, with almost 3 feet of snow falling in places along the eastern seaboard (from way down south all the way up through the Northern Pocono Mountains surrounding Woodloch) from winter storm "Jonas"- or The Blizzard of 2016, as history will remember it. All well documented, through a week of newscasts and millions of Snapchats.
In fact, there was so much snow that the fallout could actually be seen from outer space. Mother Nature seemed to drop the mic on us this time.
While we were all snowed in, we at least had some important football games to watch- it seems we'll be watching Cam Newton, the King of Dabbing, take on Peyton Manning and what very well could be his last ride. The stage is set for an incredible Super Bowl in less than two weeks.
Which got me thinking. Both the game and additional snow storms are sure to be on the horizon, and what better way to stay warm and content than with delicious game day grub? I chased down a few of your favorite chefs and we decided to share some of Woodloch's more unique recipes for the big game.
Even Tom Brady wouldn't be able to resist– you know, as he's watching the game contently from his couch.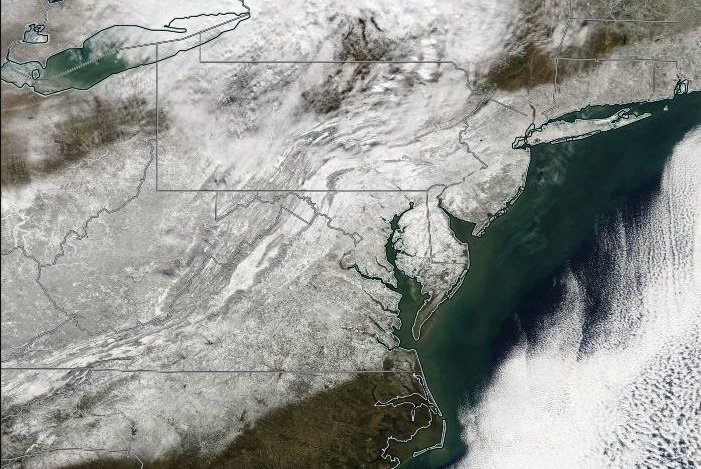 THE JOE MONTANA CHILI POT
An eternal Game Day STAPLE. Simply "the best."
Ingredients:
2 Tbsp. EVOO
1 pound ground beef or turkey
1 red onion
3 cloves garlic, chopped
1 zucchini, chopped
1 red bell pepper, chopped
1 summer squash, chopped
2 chiles, seeded and chopped
1 Tbsp. paprika
1-12 oz. bottle beer
1-28 oz. can diced tomatoes
2 Tbsp. fresh thyme chopped
Zested peel and juice of 1 lime
4 scallions, thinly sliced
1 cup shredded smoked gouda
In a large pot heat EVOO over medium-high heat until smoking. Add the beef and cook, stirring to break up, until browned, about 8 min. Stir in onion, garlic, zucchini, squash, bell pepper and chiles; season with salt and pepper. Stir in the corn kernels, chili powder and paprika. Cook until the veggies are softened, 6 to 7 min.
Stir in the beer and cook until reduced slightly, about 2 min. Stir in the tomatoes, thyme and lime peel and cook until slightly reduced, 5 minutes. Turn off the heat, then stir in the lime juice. To serve, top with scallions and cheese.
PEYTON'S POTATO SALAD
Taste bigger than the Rocky Mountains… or a certain someone's forehead.
Ingredients:
3 cups red potatoes
6 slices bacon
1 small onion, diced
2 tbsp. water
1/3 cup white vinegar
3 tbsp. sugar
1 tsp. salt
1/8 tsp pepper
1 tbsp. parsley
Place the potatoes in a pot, with enough water to cover. Bring to a boil, and cook for about 10 minutes.
Place the bacon in a large deep skillet over medium-high heat. Cook until lightly browned and crisp. Remove and set aside.
Add onion to the bacon grease, and cook over medium heat until browned. Add the vinegar, water, sugar, salt, and pepper to the pan. Bring to a boil, then add potatoes and parsley. Crumble half the bacon into the mix. Heat through, transfer to a serving dish. Crumble the remaining bacon over the top and serve warm.
"KILLER CAM" BACON MAC & CHEESE
Because "healthy eating" is not required during football. Ever.
Ingredients:
EVOO
6 slices bacon, cut crosswise into 1/2in pieces
3 tbsp. unsalted butter
1 onion, cut into 1/4 in dice
Kosher salt
1/2 cup all-purpose flour
1 quart whole milk, plus more as needed
1/4 cup Dijon mustard
Tabasco or other hot sauce
1 pound medium shells or other short pasta
2 c. grated cheddar cheese (8oz)
2 c. grated fontina cheese (8oz)
1 c. grated parmesan cheese (4oz)
Drizzle a bit of EVOO in a large saucepan. Add the bacon and set the pan over medium heat; cook, stirring occasionally, until brown and crisp, 8 to 10 minutes. Remove from the pan and drain on paper towels. Do not discard the bacon fat.
Add the butter and onion to the pan with the bacon fat; season with salt and cook until the onion is soft and aromatic, 4 to 6 minutes. Add the flour and cook, stirring frequently, until the mixture looks like wet sand, about 3 minutes.
Slowly whisk in the milk, mustard and a few shakes of Tabasco. Season with salt and bring to a boil, then reduce the heat to low. Simmer until the mixture is slightly thicker than heavy cream, 6 to 8 more minutes.
Meanwhile, bring a large pot of water to a boil. Add the pasta and cook 1 minute less than the instructions on package suggest, al dente. Drain pasta.
Add the cheddar, fontina, and parmesan to the milk mixture and whisk to combine. Taste and adjust the seasoning if needed, adding a little more milk if the mixture seems too thick. Stir in the cooked bacon and pasta. The mixture should be very creamy and flavorful. Serve immediately.
THE EXTRA POINT MAPLE BACON COOKIES
Dessert chocked full of flavor… make sure you convert!
Ingredients:
2 1/4 cups all-purpose flour
1 tsp. baking powder
1 tsp. baking soda
1/2 tsp. salt
1 c. butter, room temperature
3/4 cup packed brown sugar
3/4 cup white sugar
2 eggs
1 tsp. vanilla extract
1 tsp. maple extract
3/4 c. chopped cooked bacon
1 tbsp. PA maple syrup
Preheat an oven to 350 degrees F (175 degrees C). Line 2 baking sheets with parchment paper. Whisk together the flour, baking powder, baking soda, and salt; set aside.
Beat together the butter, brown sugar, and white sugar with an electric mixer until smooth. Add one egg; beat until blended into the butter mixture. Add the remaining egg, vanilla extract, and maple extract; beat until well blended and slightly fluffy. Stir in the flour mixture a little at a time, mixing just until combined. Stir in the bacon. Scoop by rounded tablespoonfuls onto prepared cookie sheets.
Bake in the preheated oven until edges turn golden brown, 10 to 12 minutes.
Remove from the oven, and cool on a wire rack.
There you have it- just a few key kitchen "plays" for the big game and beyond this winter. Enjoy them both- I'm actually off to go make myself a few snacks. For some reason, I'm starving.
Filed Under: Recipes Tagged With: Recipes, Taste of Woodloch