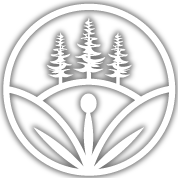 At Happy Cog, we are a remote-first, fully distributed team working from a number of states and US time zones. This presents unlimited opportunity to work with talented professionals across the country regardless of where they call home, but it also presents a challenge that Happy Cog must rise to meet: cultivating a company-wide culture that brings everyone together.
Located in the Pocono Mountains of northeastern Pennsylvania, Woodloch Resort is a top destination for leisure and corporate retreats, providing not only a beautiful setting for group getaways but also plenty of recreational opportunities. It proved to be the perfect setting to gather the 68 attendees together, building bonds that will last long after the retreat.
The 2022 Happy Cog Company Retreat gave the team a chance to get to know each other in person, gain a fresh perspective, make new friends, and feel more connected to our peers. In a world of Zoom meetings and Slack messages, feeling disconnected from others is something that we all struggle with. Our time in the Pocono Mountains is a reminder of the delightful humans behind Happy Cog's continued success. Looking forward to the next time we are all able to meet again!
Plan Your Perfect Woodloch Meeting in the Pocono Mountains
Woodloch is an ideal off site meetings destination, just 90 miles from NYC, so close to home and yet a world away. Unrivaled hospitality, immaculate accommodations, enriching and exciting team building programs, delicious meal plans, championship golf, renowned spa services, complimentary meeting breaks, and a dedicated personal coordinator, ensure a unique meeting experience.
MEET

Woodloch Resort features 3 distinct and unique properties, located within a two mile radius, which offer choices at all levels to meet the discreet needs of today's meeting and event planners. Our meeting facilities are located in the picturesque northeastern Pennsylvania, and provide the perfect off-site location with close proximity to the major eastern metropolitan cities. We cordially invite you to experience the imagination, genuine hospitality and attention to detail that has characterized Woodloch since 1958.

Nestled among towering pines and pristine lakes, just a stones throw from major Atlantic coast cities. Three distinct properties to meet the wide range of attendees. From CEO's to road warriors, from entrepreneurs to the do-ers our team of dedicated professionals will ensure a seamless gathering experience.
BUILD

At Woodloch we pride ourselves on our high standards of hospitality and our wide array of teambuilding activities. We are proud to offer these group events to assist in creating or strengthening the bond between your group members.

While some challenges find their emphasis in rigorous brainstorming and group presentations, others are physically strenuous and focus more on group cooperation and racing against the clock. Still others allow for individual creativity, the sharing of interests and the discovery of talents.
PLAY

Woodloch offers an array of exciting activities and top-flight entertainment. Our all-inclusive resort provides guests with immaculate and spacious accommodations, abundant and delicious family-style meals and enough unique activities to keep everyone entertained day and night!
Woodloch Springs is home to our challenging 4.5 star championship, par-72 golf course featuring vacation rental accommodations, corporate meeting facilities, and indoor/outdoor dining facilities.
The nearby Lodge at Woodloch is a lavish destination spa, an intimate meeting setting, and an extraordinary respite for mind, body and spirit. The Lodge was voted "10 Most Luxurious Spas in the US" by Forbes.com and is winner of the 2011 AAA Four Diamond Award.
The Poconos are surrounded with legendary waters such as The Delaware and Lackawaxen Rivers and Lake Wallenpaupack, interesting and rare wildlife including the American Bald Eagle, and exciting outdoor activities like horseback riding, skiing, fishing, hiking and boating.