Woodloch Spotlight: Gigi's Coffee House
Coffee… what would we do without it?
Coffee is a fundamental part of food culture around the world. People are no longer settling for average coffee. They want high-quality gourmet coffee, and coffee houses are giving the people what they want!
The gourmet coffee scene is booming in America, with local unique coffee shops sweeping the streets. The National Coffee Association reported that 60% of coffee consumed is gourmet coffee¹. The report shows that we aren't necessarily drinking more coffee as a whole, but rather drinking more specialized coffee on the go rather than at home. Thus, the reason for the growing number of individual owned coffee shops.
According to the Speciality Coffee Association (SCA), over 18 years, the number of daily specialty drinkers has seen the strongest overall growth in the coffee market. Only 9% of U.S. adults were drinking specialty coffee on the daily in 1999, in 2017 that number hit 41%². Showing the steady shift to a new wave of coffee, known as "the third wave of coffee". The third wave of coffee is craft, local, a tad hipster, and definitely more expensive. It's about producing a high-quality and rich product that is locally sourced to differentiate themselves from big brands like Starbucks and Dunkin', who mass produce. Coffee is shifting away from simply being a commodity to an artisanal drink like wine.
The third wave of coffee does not only focus on the results (customers), but rather the entire supply chain process of making a high-quality product; producers, importers, roasters, baristas, and finally the consumers⁶. Additionally the third wave is all about hospitality, culture, and the story behind the cup. Coffee shops want to make their customers feel special, at home, and relaxed. Ultimately they want you to make that specialty coffee into a habit, and most coffee lovers are instantly hooked after the first tasty cup.
Woodloch understands this need for a wholesome high-quality cup of coffee that we all crave, which is why we opened "Gigi's" Coffee House. Gigi's perfectly combines history, family, and love for coffee. Located right outside the main lodge, which previously was the home of Mary Kiesendahl's mother, Grandma Mould, or "Gigi" as her grandchildren called her. As all of the family members, Gigi was involved with helping out at the resort, she was always in the kitchen helping with food preparation, or making uniforms for the staff, or costumes for the show. She was a pioneer in developing the Woodloch tradition of making their guests feel at home. Gigi's coffee house today has renovated to capture the essence of who "Gigi" was as a person, which is apparent as soon as you step in the door.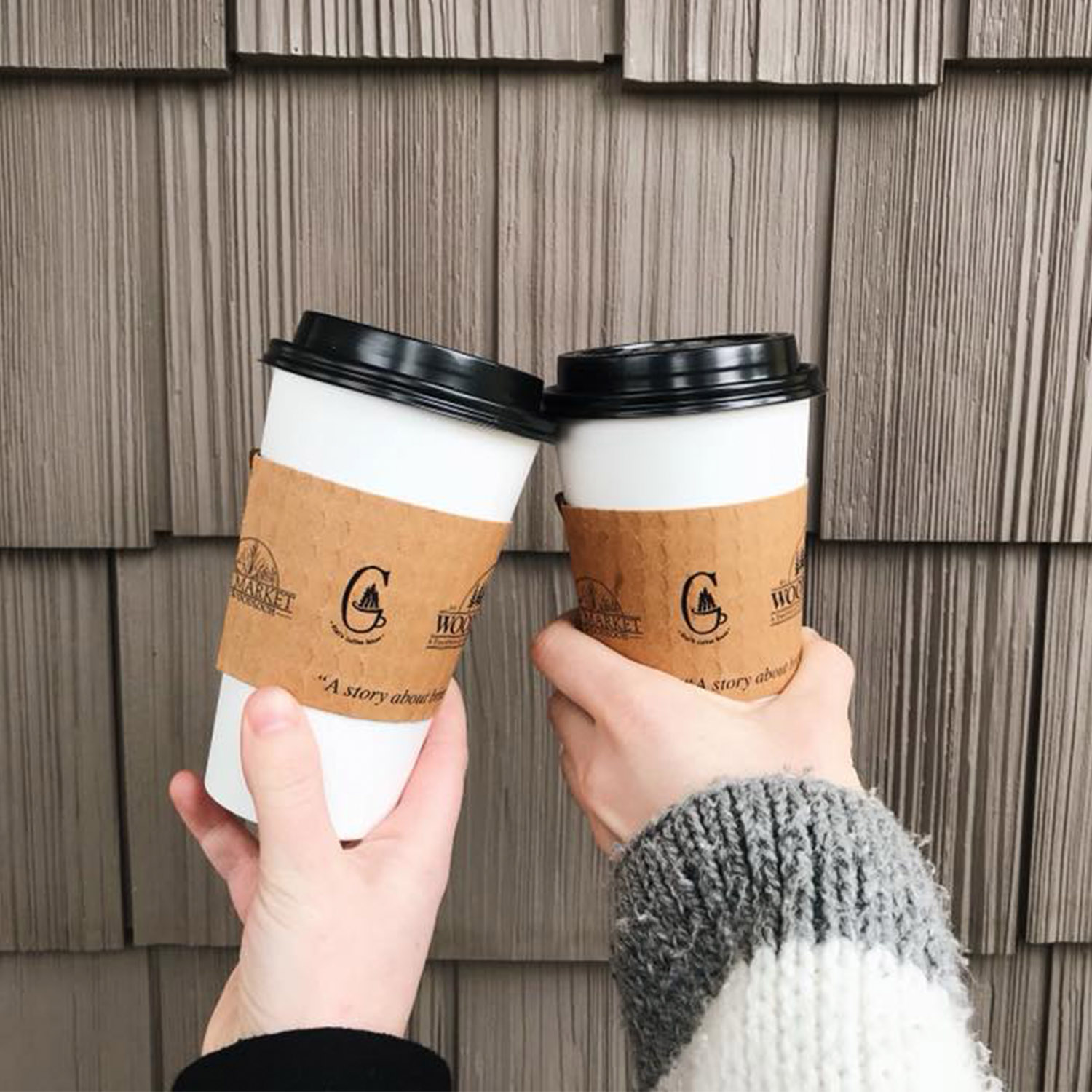 Coffee with latte foam heart. Text: Woodloch
Gigis-2019_0000_30710987_864037327054447_5488925379169091584_n
gigi-cold-drinks_0002_strawberry-arnold-palmer-1
Gigi's offers a variety of specialty coffee, teas, espressos, and smoothies. Plus, delicious baked goods from the Woodloch bakery, and of course fresh salads, sandwiches and other afternoon snacks. Our premium fresh roasted beans are provided from Black & Brass Coffee in Honesdale, because we know it's important to keep it local and fresh. Gigi's is the perfect place to go if you need a pick me up, or just need an environment with a good vibe to get some work done while you are away from home. Gigi's has something to brighten everyone's taste buds' day, coffee lovers unite!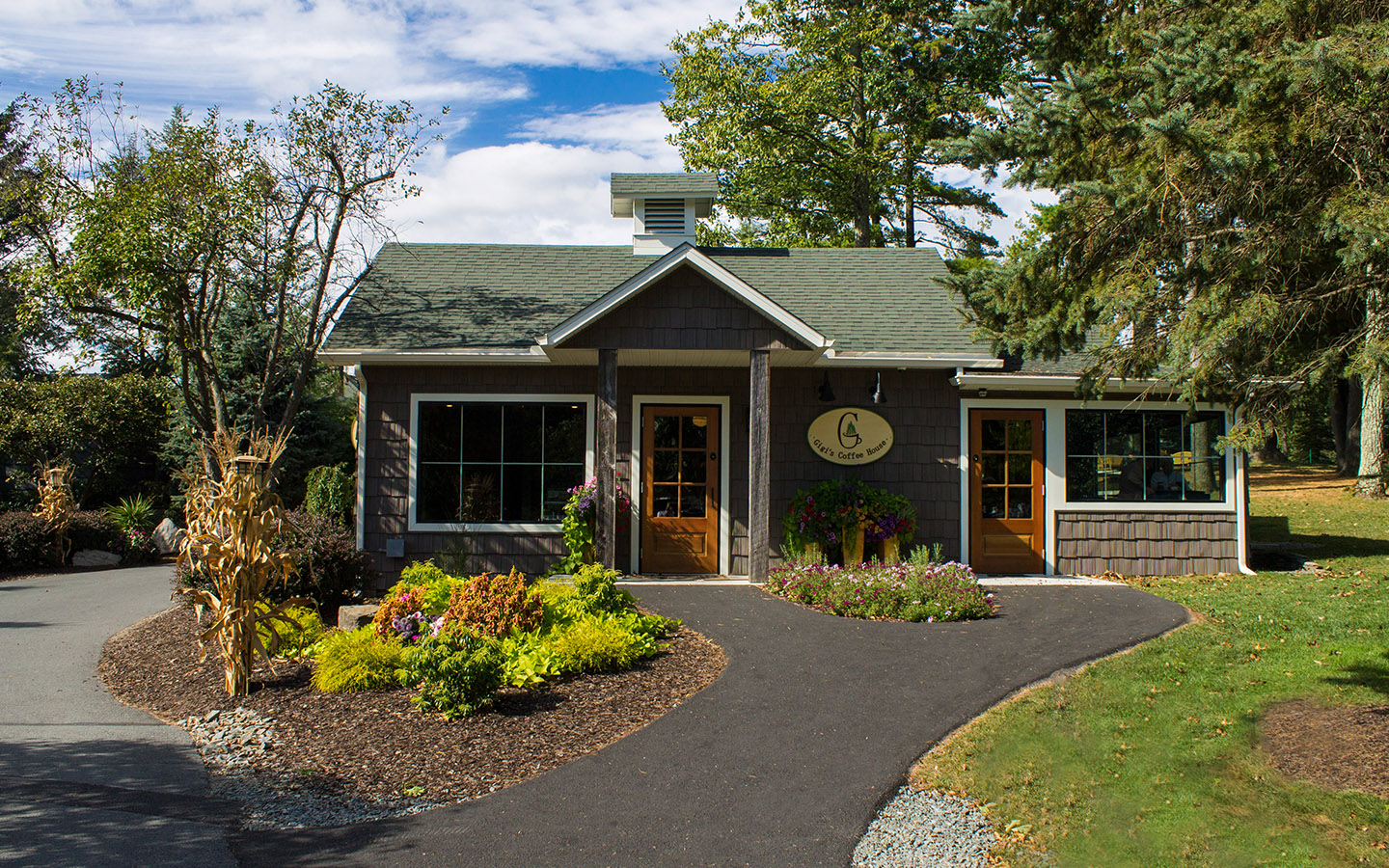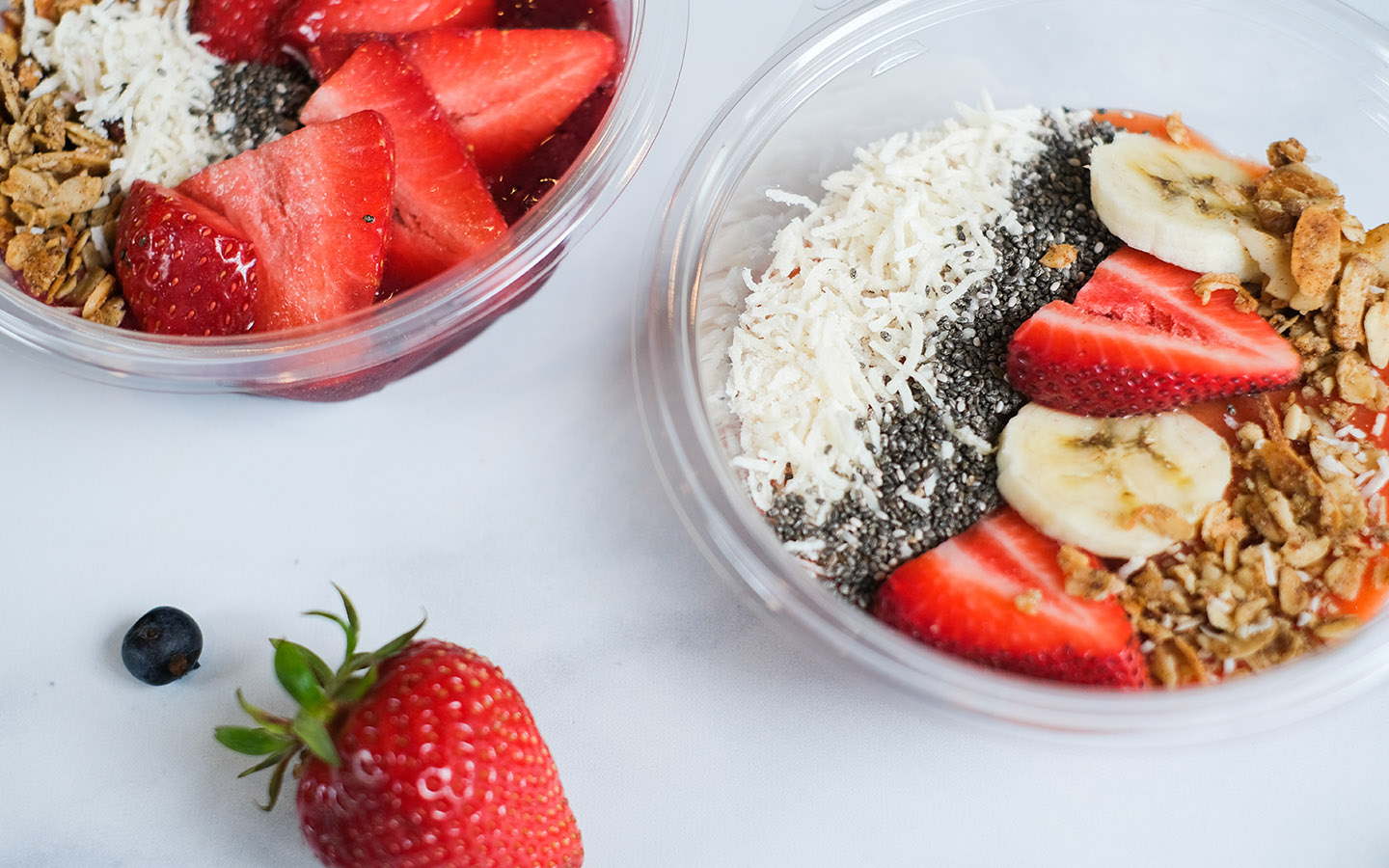 gigis-coffee-house-spotlight_0003__MG_3858
gigis-coffee-house-spotlight_0002_MW016247-2-1
gigis-coffee-house-spotlight_0001_DSCF2261-1