Woodloch's Blog
Keep up-to-date with all things Woodloch on our blog featuring exclusive recipes, heartwarming stories, lifestyle content, contests and more.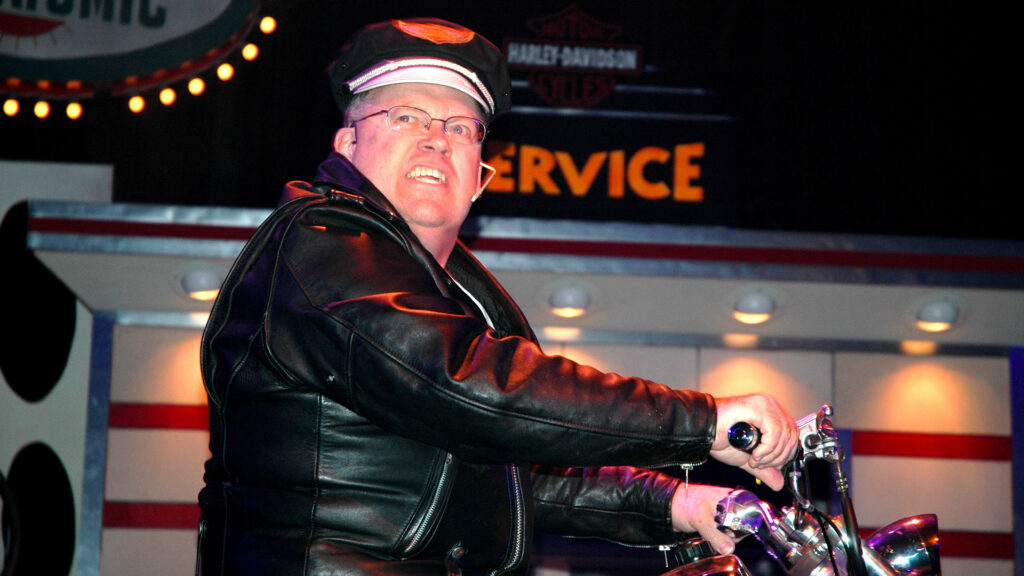 Woodloch Icons: "The Book of Randy"
It's funny how things sometimes just work out.

For over 50 years, Randy Barnes has been a staple at our resort. Whether he was incognito as one of his famous characters or simply greeting guests with a "welcome home" at arrival dinner, it's safe to say that our resort simply wouldn't be the same without him.
Woodloch's story is one full of what can only be called "happy coincidences"- and Randy's path to our resort is no exception.
In March of 1969, a young and springy John Kiesendahl was frantically scurrying about the Kappa Sigma fraternity house at Cornell University. He was trying to track down some last-minute help for a banquet at his father Harry's resort in Hawley, PA. Even though Randy had never even heard of "the Pocono Mountains," he was always up for an adventure. So, he went.
One of the best things about our resort during the winter is an (over)abundance of SNOW. Mother Nature's grand scheme is irrelevant when you've got
"John drove us down on Friday afternoon and I helped with this silly game in the North Lodge called 'horse racing.' On Saturday, I helped with snow tube races on the lake and helped prepare for the banquet of 100 people- filling ice buckets, washing glasses, and cleaning ash trays. I helped cook bacon and eggs the following morning for breakfast.
When it was time to head back to school, Uncle Harry gave me money. I couldn't believe I was getting paid for it!"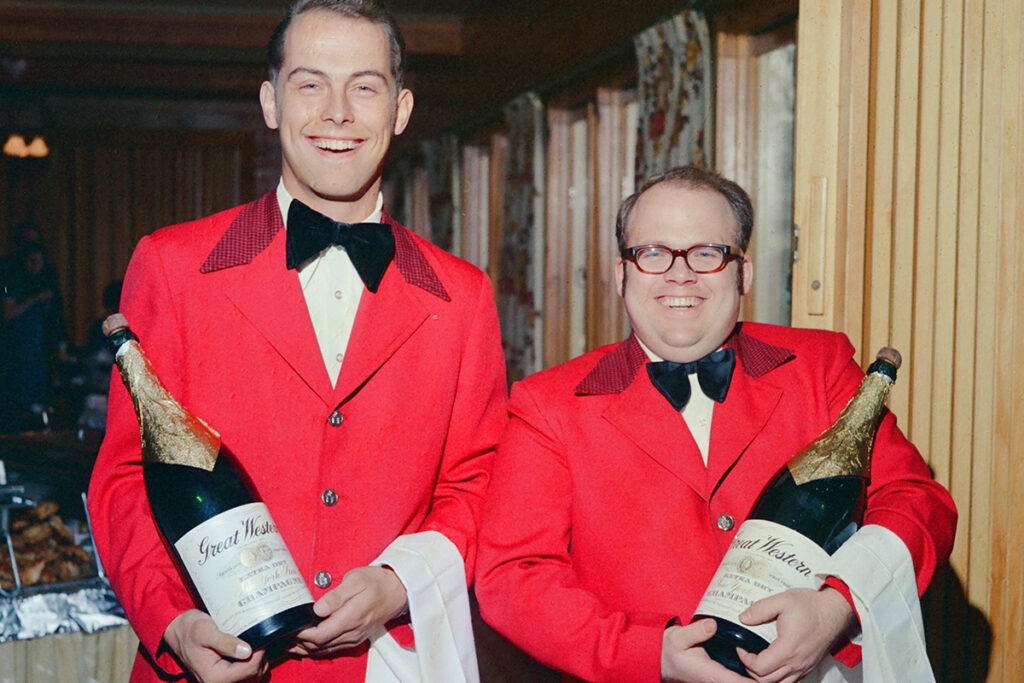 Randy's previous jobs were in heavy construction- pouring concrete and lots of heavy lifting. Enthralled by what he had just experienced, Randy was all-too-eager to accept a summer job at Woodloch tending bar, as he had just turned 21. After about 5 or 6 weeks of the summer season, he approached Uncle Harry about working at Woodloch full time.
Harry agreed- on the condition that Randy make the trek to Woodloch every weekend for the rest of the school year. "I commuted to Woodloch every weekend through my senior year- I graduated on a Monday and was ready to start full-time on a Wednesday. That gave me a whole day to find a place to live, move in and get settled."
Randy would soon do just about every duty the resort required- in those days, everyone pitched in everywhere. He cleaned rooms, did dishes, cut firewood, waited tables, carried luggage and more. JK returned home from the Navy and found Randy working behind the bar, but he quickly realized he belonged out front of house with the guests. John created the role of "Social Director" and the rest is history.

"I loved entertaining our guests. Whether it was in our Staff and Theme Shows, teaching water ski classes, competing in Olympics, playing some bocce ball or suiting up as one of his famous characters for 'You Be the Judge,' people were always my favorite part of the job. I've met SO MANY FANTASTIC HUMAN BEINGS."

His favorite memory- hands down- was meeting his wife Lainee when she took a job in the dining room. They've been married for 49 years and have resided in Hawley ever since, though he has recently become a "snow bird" with a Florida winter migration. Now enjoying semi-retirement, Randy keeps busy with visiting family, including weekly Skyping with his adopted family in Poland. He is one of the biggest bookworms you'll ever meet, and enjoys woodworking as a hobby- though he is the first to call himself "an amateur."

Whether it's your first visit to our resort or you've simply lost count, be sure to give Randy a visit. You'll certainly be glad you did.
Filed Under: community, employment, Entertainment Tagged With: Hawley PA, pocono mountains, poconos resorts, Poconos Vacation, Resorts in Pennsylvania