Woodloch's Blog
Keep up-to-date with all things Woodloch on our blog featuring exclusive recipes, heartwarming stories, lifestyle content, contests and more.
---
Plan Your Family Holiday Getaway at Woodloch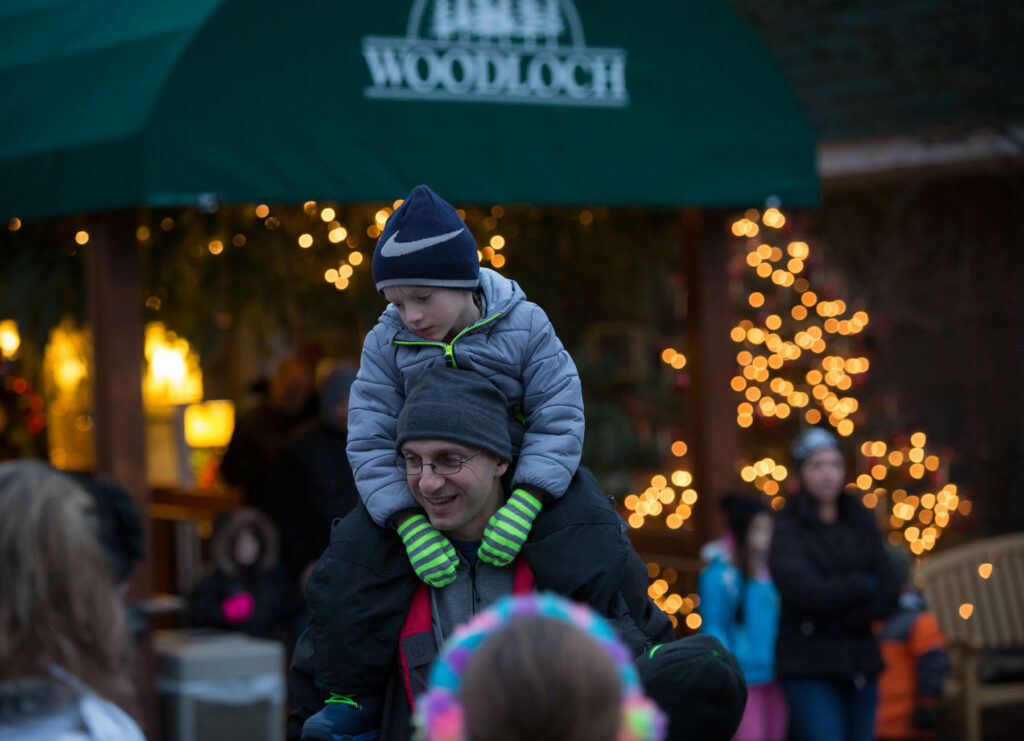 The holiday season has arrived, and Woodloch celebrates every holiday in style. From the annual Festival of Lights to New Year's Eve parties and special visits from Peter Cottontail, there is always a holiday to celebrate with us. Read on to learn more about the fun happenings you can expect during your family holiday getaway throughout the year.
Woodloch's Festival of Lights is one of our favorite holiday traditions. Starting after Thanksgiving and ending on January 7th, our on-site nature trail will be illuminated with festive lit-up displays. Join us for a majestic evening hayride past the lights this winter!
The Festival of Lights is $10 per person, and children under five are free. This price includes your wagon ride, holiday movies on the lawn, and fire pits to keep warm. We also have additional items available for purchase, such as light-up toys, snacks, specialty drinks, and s'more kits. Keep in mind that we only have Night of Lights tickets available for December 15th, so we encourage you to book your tickets now or plan ahead to see next year's lights!
Ring in the New Year at Woodloch with our renowned New Year's Eve parties. We offer a Nightclub Party for adults and children ages seven and up, offering live music, an open bar, and a delicious buffet. If you visit with little ones, we offer a North Lodge Family Party for all ages, including games, contests, DJ music, and a buffet. We have limited availability for our New Year's Eve package, so book your getaway now!
If you can't make it for the upcoming holidays, we invite you to plan your family getaway around Presidents Day or our Peter Cottontail Weekend. These all-inclusive packages include your spacious accommodations, 2-3 family-style meals daily, 30 daily activities, and family-friendly nightly entertainment.
The Presidents Weekend package is available for February 17th-20th, while Peter Cottontail will make his visit from March 31st-April 2nd.
Family Holiday Getaways Throughout the Year
Your family holiday getaway awaits at Woodloch. As the number one family resort in the country, we know how to keep everyone entertained throughout the holidays. And with over 30 daily activities, year-round resort amenities, and entertainment, you will never run out of things to do during your visit. Book your Woodloch vacation today!